When
Tuesday, May 9th from 6pm - 8pm BST
Format
There'll be a great line-up of speakers plus ample scope for discussion and debate.
On 9th December 2022, the Chancellor of the Exchequer announced a set of reforms to drive growth and competitiveness in the financial services sector.
However, there are widespread concerns about the Edinburgh Reforms because of the risk of poor outcomes for individuals and society as a whole caused by the Government's deregulatory agenda. A very good example is the planned watering down of the Senior Managers and  Certification Regime, which was introduced after the Global Financial Crisis as a response to the realisation that there was a woeful lack of personal accountability throughout the financial ecosystem. 
It does appear as though the banks have been able to successfully lobby against a regulatory framework that holds them to account. 
We are running the event on May 9th as TTF so we can use the event to fine-tune our thinking around how to respond to HM Treasury and the Financial Conduct Authority's Call for Evidence on The Senior Managers and Certification Regime.
Here's the programme so far...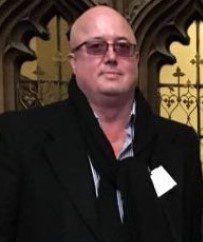 Steve Middleton
Bank Confidential