MPs receive evidence on Bad Faith Lending Schemes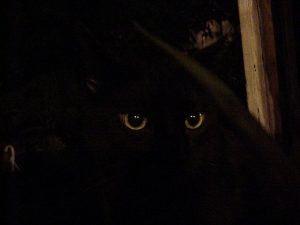 by Alex Varley-Winter, TTF's Head of Media Relations & Investigative Reporting
Transparency Task Force this week gave evidence to Parliament's Treasury Select Committee on how our members believe mini-bonds ought to be regulated, pointing out some of the red flags for corruption of financial services.
What is a true mini-bond?
A mini-bond is created when an investor effectively buys some company debt for a set time and potentially makes money off the interest payments. Investors only make returns from mini-bonds if a company is financially healthy. 
If the lending is not transparent then it is difficult to tell if the product is really a mini-bond at all, and at that point the process gets murky. In the London Capital & Finance scandal, buyers of mini-bonds were told that their money would be lent to unconnected third parties. Strangers, in other words. This promise turned out to be untrue – much of the money went to businesses directly connected to the financial services firm itself or to fraudsters. TTF writes:
In that particular case, the links [between the company and the companies it was putting the money into] were easy to establish; in some others, 'third parties' may be difficult or impossible to identify as a result of the use of offshore structures or undeclared third party borrowers.
When lending is opaque – not transparent – there is an increased scope for corruption of that lending scheme, turning it into a 'bad faith lending scheme' that loses its customers' money, £236M in LC&F's case. TTF writes:
We call these bad faith lending schemes (BFLS). These expropriate consumers'
money by breaching their reasonable expectation that loans will be made to unconnected
parties …
The FCA appears not to have noticed … nor has there been, ex post, any attempt to sanction the perpetrators for breaches of those rules – indeed, the FCA has actively promoted the myth that regulated activity was not being carried out.
Mark Bishop of the Connaught Action Group, comments today that the LC&F mini-bonds were treated as 'Schrodinger's mini-bonds' by the Financial Conduct Authority. Like Schrodinger's cat- these products were hypothetical, and may be considered simultaneously both alive and dead. Preventing another LC&F scandal should not mean grappling with how true mini-bonds ought to be regulated. It's a question of 'dealing with' plausible allegations of fraud.
This comes after fraud convictions have fallen by 10% on average year on year since 2011, with just one in 700 incidents of fraud leading to a conviction in 2019, according to Ministry of Justice figures obtained by Quilter. If you're interested in the lack of corporate accountability for fraud, Radio 4's Lesley Curwen will next week look back on the Enron scandal and how little has changed.

Vulnerable divorcees saddled with high-interest loans
The harrowing alleged abuse of 'peer to peer' lending by law firms featured in an investigation by myself and journalist Katie Tarrant for Byline Times. I observed court and interviewed a number of anonymous survivors of domestic violence for the piece. Vulnerable divorcees have – it appears – been rendered even more vulnerable by taking on what are called litigation loans- a cottage industry, emergent over the last decade, that has begun protruding through the seams of Britain's cash-strapped justice sector.

"Litigation lenders" stepped into the breach of widespread legal aid and justice sector cuts after the crash of '08. Too often, it equates to high-interest loans secured on the family home, administered by lawyers on their clients' behalf, and being used to fund their legal fees.
Knotted problems arise for splitting couples if a shared marital asset cannot be rapidly sold to pay off these loan debts. This problem is particularly acute in relationships of 'coercive control', if a controlling ex refuses to consider the financial best interests of their former partner or their children, and puts revenge before mercy. They may then refuse to let a joint asset be sold to pay off the debt.
"I am a caged bird", one such borrower told me. Divorcees can be trapped by rapidly-accruing interest on the loans. This blitzes their credit ratings and can, in cases that TTF has observed, leave them facing bankrupcty and their children facing eviction too alongside them.
Not only is this harrowing, not only does it fly in the face of the family's best interests, it makes a nonsense of the court process of divorce. The Byline Times' piece ended up being titled Divorced From Reality – because splitting couples can, in the end, be left with no marital assets at all to divide. If all your equity is to be hoovered up by a litigation loan, why engage lawyers at all? Why not settle via mediation?
Of national importance for TTF
TTF's founder Andy Agathangelou told me how he hopes that policy-makers and regulators will 'jump into action' to rectify the harm caused to vulnerable litigants: "There is growing evidence that must not be ignored showing very good reason for concern about litigation loans," he said.
Couples seeking legal advice on divorce could be being exploited by these loan-arrangements "at a time of great emotional and often financial stress, in a way that is terribly one-sided and unfair," Agathangelou observed, and added: "The overall impression I have, having looked at some of the evidence is that this is a matter of national importance because there is good reason to believe the issue is widespread. To be frank, much money is being made off the back of predatory, aggressive, weaponised lending that we must assume that this could become a major national scandal or at the very least, a strong public interest issue."
Loophole or no loophole?
'Peer to peer' lending is a form of crowd-funded loan, in which lenders are matched with borrowers using electronic platforms. There is nothing inherently wrong with this model, but a proliferation of law firms have begun extending 'peer to peer' (P2P) litigation loans to their clients at high rates of interest. This becomes highly problematic if the loans are secured on residential property, and if interest is racked up over a period of years – raising a risk of homelessness.
That then raises a number of concerning questions. In being secured in this way, are these loans then a form of unregulated mortgage? What information-rights do borrowers have? Are companies allowed to lend money on peer to peer platforms? And if the rates of interest are providing a profit to investors or to brokers of the loans, then is this form of online lending a commercial business? I have approached the Financial Conduct Authority for comment on what is a very complex sector, and may follow up on this in a future blog.

Press Timeline of relevant articles:
06 Feb 2021 – Fraud victims suffer enough – guarantee will help innocent overcome shame of scamming by Daniel Jones for the Sun
05 Feb 2021 – Leader: The FCA's leaders need to step up when things go wrong by Justin Cash for MoneyMarketing
04 Feb 2021 – Pension scam victims say regulators should have saved them from from losing life savings, by Jessica Beard for the Telegraph
02 Feb 2021 – SMCR rules come back to bite FCA in mini-bond probe 'rules around senior managers being held responsible for their actions have come back to bite the regulator', by Daniela Esnerova for MoneyMarketing
02 Feb 2021 – Regulation must deliver transparency and protection for Buy Now Pay Later consumers by Alex Marsh for City A.M.
02 Feb 2021 – Bank chief Bailey 'should be censured' for failings by James Hurley for the Times
02 Feb 2021 – FCA criticised for trying to omit names from LCF report by Rachel Mortimer for FT Adviser
02 Feb 2021 – Poll: Should FCA executives bear personal responsibility for the London Capital and Finance fallout? by MoneyMarketing
01 Feb 2021 – Investment funds flouting new transparency rules by Patrick Hosking for the Times
01 Feb 2021 – MPs launch full inquiry into London Capital & Finance scandal with chairman declaring it will be "thorough and clear" by Jim Armitage for the Evening Standard
29 Jan 2021 – The Financial Services Bill doesn't provide the tough regulation we need by Professor Prem Sikka for Left Foot Forward
25 Jan 2021 – FCA urges clients of collapsed British Steel firm to consider claims by Sonia Rach for MoneyMarketing
21 Jan 2021 – MPs call on FCA to 'hold bad advisers to account' by Laura Purkess for CityWire
21 Jan 2021 – FCA told it lacks vision to tackle consumer issues by Amy Austin for FT Adviser
18 Jan 2021 – Former Hong Kong lawmaker rejects HSBC's explanation over frozen accounts by Reuters
18 Jan 2021 – What we learned from a bumper FCA data dump by Justin Cash for MoneyMarketing
18 Jan 2021 – Wall Street fears bubble from Biden stimulus as retail investing booms by Katherine Greifeld, Claire Ballentine and Vildana Hajric for Independent.ie
15 Jan 2021 –  Mortgage prisoners accuse Treasury of working against them as wider FCA remit blocked by Owain Thomas for Mortgage Solutions
14 Jan 2021 – MP Vows To Keep Pushing Tougher Economic Crime Law by Richard Crump for Law360
12 Jan 2021 – Bitcoin: be prepared to lose all your money, FCA warns consumers by Kalyeena Makortoff  for the Guardian
07 Jan 2021 – Regulators and police say Covid lockdowns have driven up online pension scams and demand regulation of Google, Facebook and others by Jim Armitage for the Evening Standard
06 Jan 2021 – Why UK savers could fall through the cracks in Brexit regulation from the FCA by Jim Armitage for the Evening Standard
04 Jan 2021 – Bank of England fails to publish officials' expenses by Alex Ralph for the Times
18 Dec 2020 – Executives at Financial Conduct Authority to lose bonuses over London Capital & Finance scandal by Ben Martin for the Times – Bosses at the Financial Conduct Authority will lose £205,000 in bonuses after the highly critical report on the regulator's handling of the London Capital & Finance scandal
17 Dec 2020 – The fallout from the financial regulator's shocking failure on LC&F is not over yet by Nils Pratley for the Guardian
17 Dec 2020 – FCA did not 'effectively supervise' collapsed mini-bond issuer LCF, says report by Matthew Vincent for the Financial Times  "Members of the Transparency Task Force, a lobby group pushing for regulatory reform, pointed out that in his own representations to the Gloster review, Mr Bailey included a demand "to delete references to 'responsibility' resting with specific identified/identifiable individuals".
17 Dec 2020 – Former Financial Conduct Authority boss Bailey apologises over handling of mini-bond scandal by Ben Martin for the Times
16 Dec 2020 – EU cannot be 'captured' by City of London, warns financial services chief by Sam Fleming and Jim Brunsden for the Financial Times
09 Nov 2020 – Spike in personal pension cases at ombudsman by Rachel Mortimer for FT Adviser
09 Nov 2020 – Regulator: Climate risk 'looms even larger' than pandemic by Avery Ellfeldt for ClimateWire (U.S.)

08 Nov 2020 – How financial services watchdog has reacted to UK consumer worries in Covid by Hilary Osborne for Guardian
08 Nov 2020 – Five predictions for banking regulation in a Biden presidency by Jon Hill for Law 360
05 Nov 2020 – Martin Lewis warns of 'epidemic of scams' after ICU nurse loses £8,000 by Scott Edwards for Wales Online
05 Nov 2020 –FCA bans adviser trio jailed for sex offences by Rachel Mortimer for FT Adviser
03 Nov 2020 – 'We haven't received a penny': Business interruption insurance row intensifies as owners fear payout delays, by Elizabeth Anderson for iNews
03 Nov 2020 – Aviva's shares fiasco highlights weakness of the city watchdog by Patrick Hosking for the Times
02 Nov 2020 – Banks have done little to help the country through the pandemic, so why is the government rewarding them? by Simon Youel for the Independent
24 Aug 2020 – Financial Conduct Authority rushes to minimise compensation for its failings by James Hurley for The Times
04 Aug 2020 – Have your say: Will the WPC's inquiry into the impact of pension freedoms be too overshadowed by Covid-19 impacts? by Professional Pensions
03 Aug 2020 – '"I'm 39, have lost my job and am in debt – can I unlock my £18k pension?" … DON'T do it!'' by Steve Webb for This is Money
01 Aug 2020 – 'I lost £2.3m after I was conned into transferring my pension' by Jessica Beard for the Telegraph
28 Jul 2020 – MPs launch inquiry into pension scams  by Tom Kelly for Daily Mail ;  UK Pension Scams Under Scrutiny After 2015 Relaxation in Rules by Reuters & MPs launch wide-ranging pension scams probe by Justin Cash for MoneyMarketing
24 Jul 2020 – US business groups seek steps to stamp out online fraud by Leonie Barrie for Just Style
22 Jul 2020 – Pension scams increase amid lockdown by Sophie Smith for Pensions Age & Missed Opportunity to Use Victims in Scam Work by Amy Austin for FT Adviser
21 Jul 2020  Londongrad Calling: Is Europe's Laundromat the 'New Normal'? by Mark Conrad

20 Jul 2020 Campaigners Aim to Create Pension Scam Database by Michael Klimes & Government eyes unauthorised firms by Justin Cash for MoneyMarketing
17 Jul 2020 – Year 'dominated' by FCA shortcomings as 205 complaints made,  by Rachel Mortimer for FT Adviser
29 Jun 2020 – MPs Pushed to Launch Pension Scam Inquiry by Amy Austin for FT Adviser & Lawmakers Urged To Open Inquiry Into Pension Scams by Martin Croucher for Law 360
11 Jun 2020 – Blackmore minibond investors get just £5m back by Ben Martin for the Times
11 May 2020 – FCA urged to build public trust in independent reviews by Rachel Mortimer for FT Adviser
30 Apr 2020 – FCA was warned three years ago about mini-bond firm Blackmore Bond, which collapsed with £45m of savers' money by Ben Chapman for the Independent
15 Apr 2020 – Met police lose two thirds of finance officers as fraud soars by Ben Ellery for the Times
25 Mar 2020 – Care Home Wants NatWest Docs in Misselling Fight by Law360
20 Mar 2020 – Connaught review delayed as Covid-19 concerns loom by Rachel Mortimer in FT Adviser
07 Jan 2020 – It's time to keep your pensions promise, Boris! The PM pledged to help these victims of a huge scam FOUR years ago – and they're still waiting by Tom Kelly for the Daily Mail.
29 Dec 2019 – 'Lambs to the slaughter – tens of thousands of savers have lost up to £10billion in rogue pensions schemes sanctioned by the government… and now the taxman is threatening VICTIMS with fines', and 'Making millions from other people's misery': A Government adviser, call centre chief and pension scheme director are among those who stand accused of involvement in pension schemes that exploited loophole in the law by Tom Kelly for the Daily Mail
03 Sep 2019 –
Chris Gordon Developer who 'lost £1m' takes legal action against Ulster Bank by Alan Erwin for the Belfast Telegraph
30 Aug 2019 – MPs back businessman on hunger strike at Clydesdale Bank by Kalyeena Makortoff for the Guardian
15 Aug 2019 – Victims hit by Connaught's collapse blast City watchdog for 'whitewashing' independent review by Lucy White for Daily Mail
05 Aug 2019 – Plunder in paradise: The 'adviser' behind a Costa scam that has cost expat pensioners £25MILLION – and led one to attempt suicide by Laura Shannon for Mail on Sunday
05 Jul 2019 Government-owned bank 'forging signatures' in repossession cases by Andy Verity for BBC
18 Jun 2019 – "I came home to find my house had been stolen!" by Angela Ellis-Jones for the Daily Mail
20 Jun 2019 – FCA orders review of its handling of Connaught collapse by Rachel Mortimer for FT Adviser
13 Jun 2019 – Investigation into disgraced RBS small business unit branded a 'whitewash' by MPs by Ben Chapman for the Independent
07 Jun 2019 – Guernsey Stock Exchange disputes FCA account over Woodford by David Thorpe in FT Adviser
29 Mar 2019 – MPs call for inquiry into alleged forgery of signatures by Andy Verity for BBC
15 Feb 2017 – RBS accused of fraud & forgery by customers and ex-employee by Andrew Hosken for The World Tonight BBC Radio 4
22 Dec 2016 – Solicitors suspended for roles in collapsed Brazilian investment scheme by Nick Hilborne for Legal Futures
10 Oct 2016 – The Dash For Cash: Leaked Files Reveal RBS Systematically Crushed British Businesses For Profit by Heidi Blake, Jane Bradley, Tom Warren & Richard Holmes for Buzzfeed News