Systemic failure to fight fraud across watchdogs, MPs told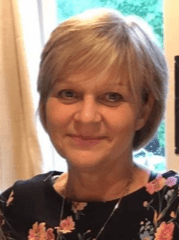 by Alex Varley-Winter, TTF's Head of Media Relations & Investigative Reporting
Blistering victim testimony on the impact of investment fraud and regulatory failure in the UK, was last week given to MPs on Parliament's Pension Scams Inquiry, a probe TTF campaigned for. You can watch the session here.
Ark Scheme victim Susan Flood, who together with her partner was scammed of approximately £250,000, told MPs that 'systemic failures' in the UK are "top-down from the majority of the regulatory bodies." She said this applies to "HMRC, Companies House, FCA, PRA, TPR and SFO – that includes Action Fraud. … What happened to my partner and I pretty much ruined our family life and resulted in financial harm to us all. We're still fighting for the return of our savings ten years on."
MPs heard that despite being advised by regulated experts, and employing lawyers in response to red flags just weeks after the transfer, Flood and her partner were completely stripped of their pension savings and have yet to find any redress: instead, they have a monstrous tax bill on the 'proceeds of crime'.
Flood told MPs: "We were lied to throughout the process. … We found ourselves in an Ark scheme, which meant that our life savings were actually put into a fraudulent land valuation and other unregulated investments. We [had] believed we were getting a low risk pension scheme."
HMRC under pressure
Flood and her partner are facing 55% unauthorised charges from HMRC on the approximate £250,000 scammed from them – with the interest going up on that amount over the years.
Being hounded for tax on their losses is a common, harrowing experience for scam victims. The second witness at last week's session was Dennis Waite, who lost, in a different HMRC-registered scheme, a £108,000 Royal Mail pension he had spent 21 years accruing. He told MPs that he is also facing a tax bill – of 40%-  on the proceeds of that crime.
Waite described how when he went to the office of the company that scammed him, he found dozens of other companies registered in the same building. The scam that Waite fell victim to is being investigated by the Serious Fraud Office. However, Rick Muir of the Police Foundation told MPs that punitive tax bills of the type faced by Flood and Waite can deter a lot of victims of financial crime from coming forward.
What is the true cost of inaction?
Flood told MPs that in her opinion, HMRC failed to engage with the issues cast up by the Ark scheme, since deemed by the High Court to be a type of 'fraud on the power of investment'. She said: "I've asked to meet with HMRC numerous times over the years … swift action at the outset from HMRC in my opinion could have helped prevent the disasters of the past ten years."
An adviser who 'put £millions at risk'
The Pensions Regulator (TPR) described one of the key promoters of the Ark Scheme, Stephen Ward, in 2018 as "reckless and lacking in integrity" and banned him from acting as a pension trustee. It is important to note, at the same time, that TPR 'did not find a lack of honesty or integrity' (my emphasis) from Ward on the Ark Schemes, which he had introduced to 176 victims.
Instead, the TPR found that Ward had failed to learn from the Ark scam. Three years later he had promoted another massive scam.
The TPR's 2018 report on Stephen Ward  where it covers the Ark Schemes, comprehensively sets this out: "The Position Statement prepared on behalf of Mr Ward for the hearing of this case stressed that at the time of making the introductions the schemes in question were registered with HMRC and the Regulator, and that Mr Ward was not a trustee or administrator of those schemes.
"The Panel was told in oral submissions on behalf of Mr Ward that no such trustee or administrator has been prohibited from acting as a trustee on the basis of dealings with the Ark Schemes."
"[T]he Panel did not consider there was sufficient evidence of Mr Ward having actual knowledge of, or turning a blind eye to, the illegal nature of the activity of the Ark Schemes when carrying out his role as introducer before December 2011. We therefore did not find a lack of honesty or integrity on this issue."
However: "The Panel took the view that a person of competence would … have learned from his experience with the Ark schemes. Mr Ward ought to have gained knowledge and experience from a close involvement with a pension scheme that was found to be a vehicle for pension liberation and had such grave consequences for members."
The watchdog then shifted its focus to the later scheme that Ward promoted, in 2014, called London Quantum. In this scheme victims were 'approached by introducers being paid commission to try to persuade pension holders to transfer their funds'. International Adviser reported on the London Quantum case  that more than 90 people had transferred their pensions "worth in excess of £6m ($7.7m, €6.75m)".
Four years later Ward and another adviser were regulated for incompetence. Nicola Parish, TPR's executive director of frontline regulation, concluded of the London Quantum scheme: "Stephen Ward and Anthony Salih put millions of pounds of other people's money at risk and have neither the knowledge nor the skills needed to run a pension scheme."
Parish added in her statement at the time, that: "Trustees play a vital role as the first line of defence for pension schemes, but these two men allowed huge sums to be invested into high-risk, exotic investments that bear all the hallmarks of being scams."
Mounting financial scandals
At Transparency Task Force, it is impossible not to be aware of how victims of financial scandal have been piling up in the UK, with allegations that followed the last financial crash barely yet being looked at by the Business Banking Resolution Service before a wave of new complaints have come in linked to coronavirus.
Further, with Covid 19 having destabilised the economy, people are likely to be less financially secure and more vulnerable to fraudsters.
Meanwhile, the consequences of legacy cases might be coming home to roost. City watchdog the FCA is preparing reports on three prior scandals – the Connaught Income Fund Series 1, Interest Rates Hedging Products that were missold to SMEs, and thirdly, London Capital & Finance.
And the Pension Scams inquiry is now putting a lot of pressure on tax enforcers to reform their approach to victims of pensions and investment fraud. That pressure includes other voices in law enforcement. Rick Muir, Director of the Police Foundation, told MPs at last week's session that landing large tax bills on victims is a form of 'revictimisation' – that for the victims this experience is akin to being scammed all over again. Concern was also expressed by MPs at last week's session that HMRC is not on Project Bloom – an inititiative against scams that includes regulators and other law enforcers.
Project Bloom in focus
This is not the first time that TTF has heard that Project Bloom, a regulatory inititative to tackle scams in tandem, is insufficient. In October, TTF proposed that MPs could spearhead a 'Joint Task Force' against scams. What our members envisaged would be a "permanently staffed, co-located, working group, comprising representatives from each [regulatory] agency, with clear reporting and communication lines and accountability." Seconded regulatory staff would then work together to 'triage' reports of scams. TTF members felt that this idea could mitigate the risk of competition, conflict or a lack of communication that might otherwise slow enforcement down. You can read that White Paper dated 14 October, on the Work and Pensions Committee's website, here.
Alleged conflicts of interest for IFAs
There was one other idea that jumped out at last week's evidence session: that an independent governmental body might be able to advise the public and steer them away from risky investments.
Asked about this idea, Susan Flood concurred that this might have helped her to dodge a bullet, and so could prevent future victims from being conned. However, she pointed out that she had taken supposedly 'independent' advice before she was scammed- and look where that got her. 
Flood suggested that financial advice must not be 'based on commission'. This speaks to a controversial aspect of the UK's financial ecosystem that I covered last week: Independent Financial Advisers are permitted to take undeclared or 'secret' commissions of 'between 20% to 50%' for promoting schemes to savers.
That quote comes from TTF member Peter O'Donnell, who lost his home to a scam in the 00's. Now aged in his seventies, he directs a law firm seeking redress for similar cases to his own. O'Donnell believes MPs should enquire into the paying of high rates of commission to financial advisers. He has seen high rates of commission crop up repeatedly in cases on his desk.
Press Timeline of relevant articles:
03 Dec 2020 – HMRC 'treat the victims of pension scams like criminals': Taxman has benefited from the 'proceeds of crime' MPs are told by Tom Kelly for Daily Mail
25 Nov 2020 – FSCS seeks extra £92m in interim levy by Daniela Esnerova for MoneyMarketing
25 Nov 2020  – Trump Administration Targets Banks Divesting From Fossil Fuels In New Anti-Climate Rule by Sharon Kelly for DeSmogBlog
23 Nov 2020 – Bank of England policymaker warns of 'pandemic hangovers', as private sector shrinks – as it happened by Graeme Wearden for the Guardian
16 Nov 2020 – Bank of England 'failing' on climate change reform by Philip Aldrick for the Times
16 Nov 2020 – Fed moves closer to joining global peers in climate-change fight by Ann Saphir for Reuters
14 Nov 2020 – Fraudsters will exploit Covid vaccine to con vulnerable, warns National Crime Agency by Charles Hymas for Telegraph
09 Nov 2020 – Ombudsman inundated with complaints about loans by Katherine Griffiths for the Times
09 Nov 2020 – Spike in personal pension cases at ombudsman by Rachel Mortimer for FT Adviser
09 Nov 2020 – Regulator: Climate risk 'looms even larger' than pandemic by Avery Ellfeldt for ClimateWire (U.S.)

08 Nov 2020 – How financial services watchdog has reacted to UK consumer worries in Covid by Hilary Osborne for Guardian
08 Nov 2020 – Five predictions for banking regulation in a Biden presidency by Jon Hill for Law 360
05 Nov 2020 – Martin Lewis warns of 'epidemic of scams' after ICU nurse loses £8,000 by Scott Edwards for Wales Online
05 Nov 2020 –FCA bans adviser trio jailed for sex offences by Rachel Mortimer for FT Adviser
03 Nov 2020 – 'We haven't received a penny': Business interruption insurance row intensifies as owners fear payout delays, by Elizabeth Anderson for iNews
03 Nov 2020 – Aviva's shares fiasco highlights weakness of the city watchdog by Patrick Hosking for the Times
02 Nov 2020 – Banks have done little to help the country through the pandemic, so why is the government rewarding them? by Simon Youel for the Independent
24 Aug 2020 – Financial Conduct Authority rushes to minimise compensation for its failings by James Hurley for The Times
04 Aug 2020 – Have your say: Will the WPC's inquiry into the impact of pension freedoms be too overshadowed by Covid-19 impacts? by Professional Pensions
03 Aug 2020 – '"I'm 39, have lost my job and am in debt – can I unlock my £18k pension?" … DON'T do it!'' by Steve Webb for This is Money
01 Aug 2020 – 'I lost £2.3m after I was conned into transferring my pension' by Jessica Beard for the Telegraph
31 Jul 2020 'Common sense' prevails as pension freedom withdrawals fall 17% — But drop is expected to be 'a short-term blip' by Robbie Lawther for International Adviser
31 Jul 2020 – HMRC figures show plunging pension freedom withdrawals by Hope William-Smith for Professional Adviser
28 Jul 2020 – MPs launch inquiry into pension scams  by Tom Kelly for Daily Mail ;  UK Pension Scams Under Scrutiny After 2015 Relaxation in Rules by Reuters & MPs launch wide-ranging pension scams probe by Justin Cash for MoneyMarketing
24 Jul 2020 – US business groups seek steps to stamp out online fraud by Leonie Barrie for Just Style
22 Jul 2020 – Pension scams increase amid lockdown by Sophie Smith for Pensions Age & Missed Opportunity to Use Victims in Scam Work by Amy Austin for FT Adviser
21 Jul 2020  Londongrad Calling: Is Europe's Laundromat the 'New Normal'? by Mark Conrad

20 Jul 2020 Campaigners Aim to Create Pension Scam Database by Michael Klimes & Government eyes unauthorised firms by Justin Cash for MoneyMarketing
17 Jul 2020 – Year 'dominated' by FCA shortcomings as 205 complaints made,  by Rachel Mortimer for FT Adviser
29 Jun 2020 – MPs Pushed to Launch Pension Scam Inquiry by Amy Austin for FT Adviser & Lawmakers Urged To Open Inquiry Into Pension Scams by Martin Croucher for Law 360
14 May 2020 – Under Rising Pressure on Climate, JP Morgan Rejects Shareholders' Calls to Disclose Carbon Footprint by Alex Varley-WInter for DeSmog
11 May 2020 – FCA urged to build public trust in independent reviews by Rachel Mortimer for FT Adviser
30 Apr 2020 – FCA was warned three years ago about mini-bond firm Blackmore Bond, which collapsed with £45m of savers' money by Ben Chapman for the Independent
15 Apr 2020 – Met police lose two thirds of finance officers as fraud soars by Ben Ellery for the Times
25 Mar 2020 – Care Home Wants NatWest Docs in Misselling Fight by Law360
20 Mar 2020 – Connaught review delayed as Covid-19 concerns loom by Rachel Mortimer in FT Adviser
07 Jan 2020 – It's time to keep your pensions promise, Boris! The PM pledged to help these victims of a huge scam FOUR years ago – and they're still waiting by Tom Kelly for the Daily Mail.
29 Dec 2019 – 'Lambs to the slaughter – tens of thousands of savers have lost up to £10billion in rogue pensions schemes sanctioned by the government… and now the taxman is threatening VICTIMS with fines', and 'Making millions from other people's misery': A Government adviser, call centre chief and pension scheme director are among those who stand accused of involvement in pension schemes that exploited loophole in the law by Tom Kelly for the Daily Mail
15 Aug 2019 – Victims hit by Connaught's collapse blast City watchdog for 'whitewashing' independent review by Lucy White for Daily Mail
05 Aug 2019 – Plunder in paradise: The 'adviser' behind a Costa scam that has cost expat pensioners £25MILLION – and led one to attempt suicide by Laura Shannon for Mail on Sunday
05 Jul 2019 Government-owned bank 'forging signatures' in repossession cases by Andy Verity for BBC
18 Jun 2019 – "I came home to find my house had been stolen!" by Angela Ellis-Jones for the Daily Mail
20 Jun 2019 – FCA orders review of its handling of Connaught collapse by Rachel Mortimer for FT Adviser
29 Mar 2019 – MPs call for inquiry into alleged forgery of signatures by Andy Verity for BBC
15 Feb 2017 – RBS accused of fraud & forgery by customers and ex-employee by Andrew Hosken for The World Tonight BBC Radio 4
22 Dec 2016 – Solicitors suspended for roles in collapsed Brazilian investment scheme by Nick Hilborne for Legal Futures
23 Sep 2016 – Which? makes scams super-complaint by Adam French for Which?