When
Tuesday, March 7th from 6pm - 7:30pm GMT
Format
There'll be a great line-up of speakers plus ample scope for discussion and debate.
What is state capture? It can be described as a situation where powerful groups or individuals use their influence to control the state's decision-making processes and policies, often to benefit their own interests, at the expense of society as a whole.
This event is inspired by an article written by former SNP MP and Treasury spokesperson Roger Mullin, entitled "Corruption: the Price of Dependency".
The article looks at the issue of 'state capture' in the UK. Roger argues that state capture not only undermines democracy but also erodes public trust in institutions and hinders economic growth.
Regardless of your views on Scottish Independence, the underlying narrative that Roger sets out is both very interesting and very troubling at the same time  – you can read the full article here.
For the Transparency Task Force, the topic of state capture is becoming increasingly relevant, as we continue to observe many kinds of institutions failing to perform as intended. 
We have been very frustrated with the performance of many organisations, such as: 
The Financial Conduct Authority

The Financial Ombudsman

The National Crime Agency

The City of London Police
Quite rightly, we are asking: Why?…and what can be done about it?
Here's the programme so far...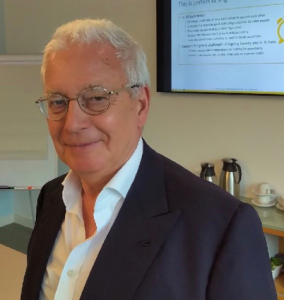 Brian Basham
Financial and Political Commentator