Mariann Györke
Freelance Contributor,
Mazars – Finance Transformation Lab
With over 20 years of experience gained internationally, Mariann has worked mainly at large multinational corporations. She began as a trainee chartered accountant at KPMG Hungary, before embarking on a career in industry. At first, she worked in various internal audit roles of increasing responsibility, bringing process improvement solutions to senior management while ensuring compliance with accounting regulations, laws, as well as company policies.
She then progressed into regional finance, starting with internal control and management oversight of increasingly extensive portfolios of companies. Her responsibilities included championing an ethics-based culture, providing advice on complex accounting issues, compliance, financial reporting, and supporting various organizational change projects. Most recently, she moved into a financial advisory role on integrating large acquisitions, driving cultural as well as operational change. Currently a freelance consultant, facilitator, and researcher with a special interest in the role of accountants and the finance profession in corporate governance and ethics, as well as on how conversational leadership can nurture integrity and earning trust.
Mariann has a Mastère Spécialisé (Consulting and Coaching for Change) at HEC Paris and Said Business School, University of Oxford and is a Certified Chartered Accountant (ACCA). She also hold Certificates in Training, Action Learning, Digital Training Courses, Design Thinking, and soon in Ethics.
Professional Experience Highlights:
Independent Contributor –  Mazars Finance Transformation Lab; The Change Leaders; Mom' Frenay
Business Unit Controller; Integration Lead; Regional Controller; Senior Financial and Operations Auditor;  ­- United Technologies Corporation (Corporate, Climate Controls, and Security Divisions)
Corporate Auditor – Coca-Cola HBC
Senior Auditor – The Open Society Foundation
Auditor – KPMG Hungary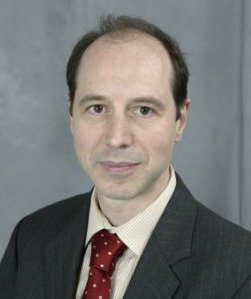 Xavier Porterfield
Head of Reseach,
NewChangeFX
Xavier Porterfield is Head of Research at NewChangeFX an independent data and analytics firm that provides the world's first regulated and independent real-time Foreign Exchange mid-rate benchmarks.
Xavier's research work at NewChange FX focuses on market micro structure and benchmarks, providing  price transparency and Transaction Cost Analysis services to FX market participants. Xavier has over 20 years experience in FX Markets, working in a variety of research advisory and sales roles, most notably for  11 years with FX Concepts, a New York based  currency investment and research firm which closed in 2013. When Xavier joined FX Concepts (in 1998) the institutional FX market was still dominated by FX dealer banks that retained exclusive rights to market rates. Non bank (buyside) firms had no access to identify the market clearing price either to check the fairness of the prices being quoted them, or the ability to trade on interdealer rates.
Technology and credit innovation have gone a long way to diminish the disadvantes that FX consumers face when coming to the FX market, but there is still a long way to go to establish a fair and effiicient FX market.
Xavier became involved with Transparency Task Force at an early stage as the mission of TTF – promoting transparency and fairness in Financial Markets aligns perfectly with Xavier's personal and business values. Xavier is a CFA charter holder and is a member of CFA France's advocacy committee as the product specialist for FX.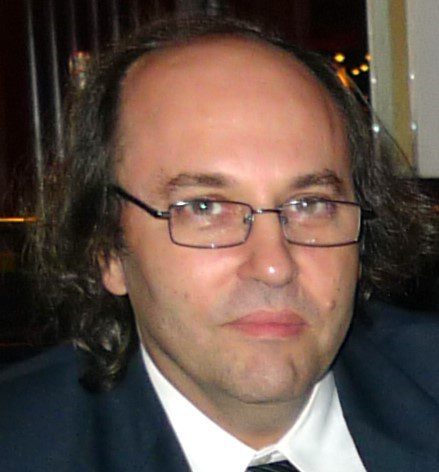 Raphael Douady
Specializing in Data Science, Financial Mathematics & Chaos Theory,
University of Paris I-Panthéon-Sorbonne
Raphael Douady is a French mathematician and economist specializing in data science, financial mathematics and chaos theory at the University of Paris I-Panthéon-Sorbonne.
He formerly held the Frey Chair of quantitative finance at Stony Brook University and was academic director of the French Laboratory of Excellence on Financial Regulation.
He earned his PhD in Hamiltonian dynamics and has more than 20 years of experience in the financial industry. He has particular interest in researching portfolio risks, for which he has developed especially suited powerful nonlinear statistical and data science models, as well as macroeconomics and systemic risk.
Raphael founded fin tech firms Riskdata (risk management for the buyside) and Datacore (quantitative portfolio of ETFs) and is Chief Science Officer of Matrics (AI for the buy-side). Douady is a member of the Praxis Club, a New York-based think tank advising the French government on its economic policy and sits on the board and the investment committee of Friends of IHES, a foundation supporting the Institut des Hautes Etudes Scientifiques (the French brother of Princeton IAS).
He is an alumni of Ecole Normale Supérieure in Paris and was awarded a gold medal at the International Mathematical Olympiads.