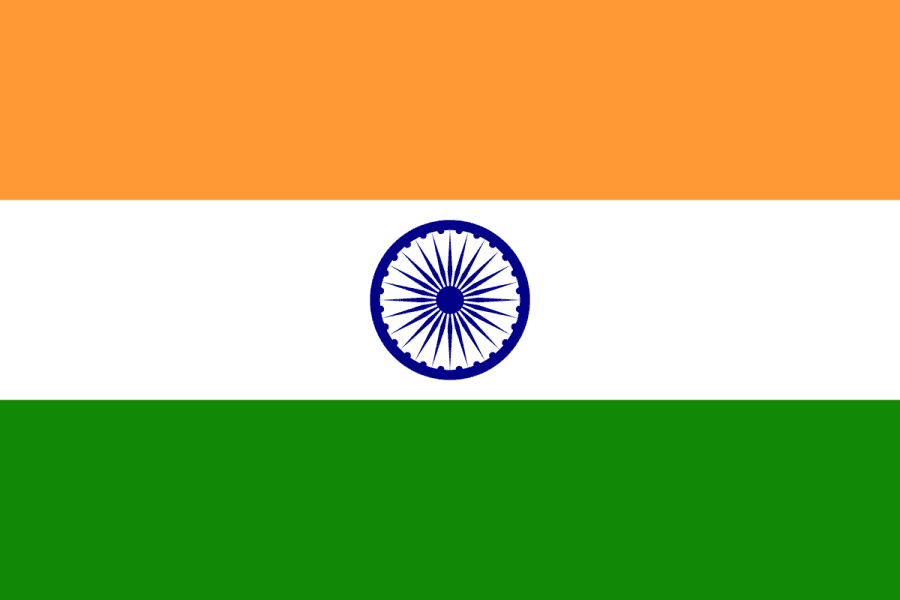 Nitin Potdar
Nitin Potdar,
M&A Corporate Partner,
J. Sagar Associates, Mumbai, India
& Founder,
India Power Talk
www.jsalaw.com and www.indiapowertalk.com
Nitin specializes in Public and Private, Mergers & Acquisitions, Business Restructuring, Asset & Share Purchase, Transborder Alliances & Joint Ventures, Private Equity and general Corporate advisory.  He has a vast experience with transactions related to Foreign Direct Investments & Exchange Controls Regulations. He has advised several multinational companies on financial & technical collaborations in India, Strategies / options for commencing operations or consolidations in India, in a cross section of industries.  His focus has been on foreign investments from US, UK, Germany and Japan.
The Asia Pacific Legal 500 has recognised Nitin Potdar for being 'most influential & significant lawyer in 2019'.  Chambers & Partners observed that, 'Nitin Potdar maintains a busy M&A and foreign direct investment practice, as well as handling a steady stream of joint venture and private equity matters. He is also highlighted for his considerable expertise advising inbound foreign clients.'
Founder of India Power Talk, a platform wherein he invites International speakers to speak on how to revive India Growth Story.
He is a frequent speaker at several conferences and seminars organised by leading industry, institutions, and chambers on subjects like, Takeover Code, M&A, and structuring of Joint Ventures.
 Prior to joining JSA, Nitin was a Partner with Amarchand & Mangaldas & Suresh A. Shroff & Co., and prior thereto at Crawford Bayley & Co.
He is also the Chairman of Gandhi Films Foundation (set up immediately after the death of Mahatma Gandhi in 1948 which own the entire filmic material on Gandhiji); Member of Member Knowledge (Skill & Education) Committee) and the International Business Committee of the Indian Merchant's Chamber (IMC); CII Western Region Startup Committee 2020-21; Member MSME Western Region Committee 2020-21;  Member of the Incorporated Law Society; Ex-Member of the Managing Council of The Chamber of Tax Consultants, India; Ex-Corporate and M&A Law Committee of the International Bar Association; Member of the Governing Council of the Maharashtra Chamber of Commerce, Industry & Agriculture, Maharashtra.
Jai Prakash Sharma
Chairman,
Global Research Foundation for Corporate Governance (GRFCG)
Jai Prakash Sharma (J P Sharma) is a Professor of Corporate Governance & Law, currently Chairman, Global Research Foundation for Corporate Governance (GRFCG). He has been the Head and Dean, Faculty of Commerce & Business at the Delhi School of Economics, University of Delhi. In the last four decades of his academic career, he has taught at the undergraduate, postgraduate and doctoral level and has held several academic and administrative positions. He has supervised 31 PhDs, 35 M.Phil dissertations.
He has authored 22 books and over 100 research papers/articles published in several national and international journals of repute. His book titled 'Corporate Governance, Business Ethics & CSR' has on its review written by Sir Adrian Cadbury who in 1992 gave the world its first code on corporate governance.  He is/has been Visitor's (President of India)/Central Government Nominee on number of Central Universities including University of Allahabad, BHU, NEHU, Sikkim, Tripura, HNB Garhwal, University of Jammu, and Central University of South Bihar.
He is a Fellow Member of the ICSI and Member of several other professional bodies including ILI, ISTD, IMA, ICPS, PCI and ICA. He is member of Association of North America Higher Education International (ANAHEI)'s Educational Council. He is the Fellow Member of the Australian Academy of Business Leadership (AABL) and has been nominated on its 'Advisory Board'. He is Member of the Delhi University Court (a highest body of Delhi University). He has been the Member of the Governing Body of Shri Ram College of Commerce (SRCC) and St. Stephens College, and the Chairman of IP College for Women, PGDAV College, and Guru Nanak Dev College under Delhi University. He has been Member/Chairman of NAAC Peer Teams and member of various committees constituted by the UGC. He is Member of the Editorial Advisory Boards of around a dozen internationally reputed journals including 'Editorial Advisory Board Member' and a reviewer of the Australian Academy of Law Ethics and Governance Review (AALEGR) journal, Australasian Journal of Law Ethics and Governance (AJLEG) and a reviewer.
He has participated as an expert in over 200 national and international conferences/seminars/invited lectures/panel discussions, delivered keynote and chaired various technical and valedictory sessions. In 2017, he participated in a Panel Discussion in the 3rd Annual ICGS conf at Rome. In 2016, he was invited by the University of Sussex (Sussex Law School, Sussex Business School & Sussex School of Global Studies) for lectures to the research scholars and PG students; in 2015, invited by the Department of Finance at Waikato Management School, the University of Waikato, New Zealand for lectures to the PG students; in 2014, invited by the Sussex Law School, University of Sussex (UK) for lectures to the research scholars and PG students; in 2012, by the Department of Management at the King's College, London to deliver special lecture to PG students; also was invited that year to deliver a Key Note address in a two days International Trade & Academic Research Conf organized by the ABRM'S Business and Management Review at the University of London Union, London. In 2011, invited by the London based World Council for Corporate Governance & IOD to address the delegates in a 3 day Global Convention-cum-GOLDEN PEACOCK awarding ceremony held in London.
He presented research papers at the ICGS conf 2017 organised at LUIS Business School (Italy); ICGS Conf 2016 at Bentley University, Boston; the 3rd International Conf organized by the Cologne Business School (Germany) in 2016; IIBA 2015 at the University of South Florida USA; AABL Sydney Conf 2015 organized at the University of Western Sydney and received the Best Paper Award with Cash Prize; at the 2012 WCLTA Conf organised in Brussels; 2012 World Finance Conference held in Rio de Janeiro, Brazil; CEA's International conf organized at the UCD Dublin in July, 2011; CGIR International Conf at the Wharton School of the University of Pennsylvania in 2010; CEA Conf at University of Oxford, UK in July 2010 and Conf at the Birmingham Business School, UK in June 2009. He was selected from the country to attend the three days Corporate Governance Board Leadership Training Programme organised by the IFC (a World Bank Group) acting through the Global Corporate Governance Forum, USA. He has widely travelled to countries like USA, UK, Russia, Australia, New Zealand, China, Brazil, Republic of Ireland, Northern Ireland, Sweden, Norway, Denmark, Holland, Belgium, Germany, France, Switzerland, Italy, Austria, Hungary, Czechoslovakia, Greece, Malta, Haiti, Jamaica, Thailand, Malaysia, Singapore, Sri Lanka, Bhutan and Nepal.
Prabhu Guptara
Publisher,
Pippa Rann Books, U.K.
Prabhu helps Boards of companies worldwide with strategic, structural, operational and market-related issues.
Born and educated in India, he was based for three years in Scotland, for 16 years in England, and for 21 years in Switzerland. He served on the International Board of Advisors of London Business School; and was till recently on the Management Board of the Institute of Management, St Gallen University, Switzerland.
He has been Visiting Professor or has lectured by invitation at universities in India, Singapore, Taiwan, Korea, Japan, Argentina, the USA, UK and several other countries in Europe and the CIS.
For 15 years, he had the unique job of working with people throughout the world to identify new ideas that might bring value to one of the largest banks in the world.  This included running Think Tanks on a wide variety of market and global issues, and managing the Distinguished Speaker Series.
He is Executive Director of Relational Analytics Ltd (Cambridge, UK), Honorary Chairman of the Career Innovation Company (Oxford, UK), and is or has been a Freeman of the City of London, and of the Worshipful Company of Information Technologists, and Chartered Fellow of the Chartered Institute of Personnel and Development; Fellow of the Institute of Directors, of the Royal Commonwealth Society, and of the Royal Society for the Encouragement of the Arts Commerce and Manufactures.  He was a Member of the International Advisory Panel for the Tomorrow's Global Company Report by Tomorrow's Company, UK.  Earlier roles include a Governor of the Polytechnic of Central London (now the University of Westminster), Member of the Council of the British Institute of Management, of the International Federation of Training & Development Organisations (IFTDO), of the Association for Management Education and Development (UK), of the South East Regional Council of the Confederation of British Industry.
Widely featured in the press and media, and an invited speaker at Business Schools, Universities, Rotary and other professional clubs, he is a moderator for international business conferences, a consultant to company Boards, and an independent non-executive Director.
He was the Founder Moderator of stars (Stein-am-Rhein Symposium) as well as of the Zermatt Summit, was invited to Chair the Global Peter Drucker Forum in 2016, and has been a member of the Jury of numerous literary, and cultural competitions in the UK and the Commonwealth, and is included in Debrett's People of Today http://www.debretts.com.