TTF Switzerland Ambassadors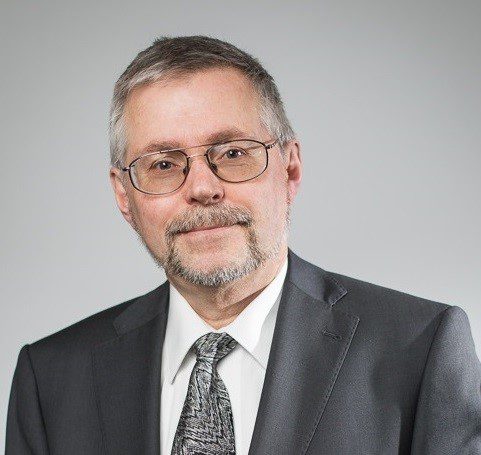 Alexander Samarin
Founder,
SAMARIN.BIZ
Alexander Samarin wrote his first software program in the year 1973. Since then he works with digital transformation projects (primarily as a leading architect) of different scale: company, community, corporation, canton, city, country, confederation, continent and civilization.
Based on his experience in many fields and being the author of two books (about LaTeX and BPM), he acts as a methodologist, architect and practitioner for architecting, building, operating and evolution digitally coordinated systems such as: digital enterprises, smart cities, digital currencies, digital territories and countries and digital governments.
He is a member of
ISO, IEC and ITU "Joint Task Force on Smart Cities"
ITU "Digital Currency Global Initiative"
IEC Strategic Group "Systems Approach and Digital Transformation" as a leader of "Architecture" task force
IEC System Committee "Smart Cities" as a convenor of WG3 "Reference Architecture"
ISO/IEC JTC 1 /AG 8 "Meta Reference Architecture and Reference Architecture for Systems Integration"
ISO/IEC JTC 1/SC 41/WG 6 as a co-editor of "Digital Twins reference Architecture"
He worked for: IFRC, UEFA, Schneider Electric, African Development Bank, the State of Geneva, BUPA, Groupe Mutuel, International Olympic Committee, ANU, ISO, CERN and IHEP.
At present, he runs his own consultancy company SAMARIN.BIZ
Jyoti Guptara
Speaker/Author/Storyteller,
Martin Confiserie Manufaktur
Jyoti Guptara is one of the few commercially successful novelists who advises leaders on their story strategy, and teaches business storytelling.
It all started when Jyoti dropped out of school at the age of 15 to pursue writing full-time.  Teachers couldn't imagine they'd be inviting him back six years later as a bestselling author with three internationally published novels to his name (the Insanity Saga).  A key concept in Jyoti's speculative fiction, Insanity is applicable to real-life education and economics, and led to invitations to speak at places like the United Nations GAID and Kofi Annan's Global Humanitarian Forum.
In 2015, Jyoti served as a Fellow of the Geneva Centre for Security Policy, a UN partner organisation.  He realised there that while business leaders understood the importance of Storytelling, their MBAs had not taught them how to tell stories people want to hear, and they were missing the benefits of humanity's most powerful communications tool.
Jyoti immediately started contributing sessions on 'Story as Influence' to the centre's executive development courses.  He has been helping organisations and individual leaders with their storytelling ever since.  Jyoti has written for top industry publications such as Best Practice, E& and The Wall Street Journal. He has lectured on four continents. www.guptara.com
Martin Signer
Managing Director,
Smart Money Match
Martin Signer has a master's degree (lic. oec. publ.) in quantitative finance from the economic faculty of the University of Zurich.
Prior to his activity and founding SmartMoneyMatch he was responsible for the market risk management of the Clariden Bank.
Besides his activity with SmartMoneyMatch Martin Signer is also active as a university lecturer and author of several publications.
Martin Signer was born in Zug and speaks German, English, French, and Spanish.
His hobbies are sports (tennis, golf, and cycling), chess and music.
For more and contact go to https://www.smartmoneymatch.com/Martin.Signer
Morgan Deane
CEO,
Baader Helvea Group
Mr. Morgan Deane is an international lawyer and is currently the CEO of the Baader Helvea Group which is an international investment bank based in Switzerland.  He sits on a number of Group Company Boards internationally and is a recognized speaker and writer on matters of International Law, Business, Leadership & Technology.  He advises and mentors early stage ventures and is an advocate of disruptive technologies and innovation.
Mr. Deane has worked in banking throughout his career having held senior positions at JPMorgan and Bear Stearns where his responsibility covered multiple business lines across multiple locations including Europe, North America, Middle East and Asia-Pacific. He has engaged in corporate governance advisory work for some of the largest and best known financial institutions in Europe and the Middle East.
He holds B.A, M.A, LL.B & LL.M degrees, an Int. Dip in Regulatory Compliance and is a US Attorney, admitted to the Federal and Supreme Court (New York).
He is also a Fellow of the International Compliance Association.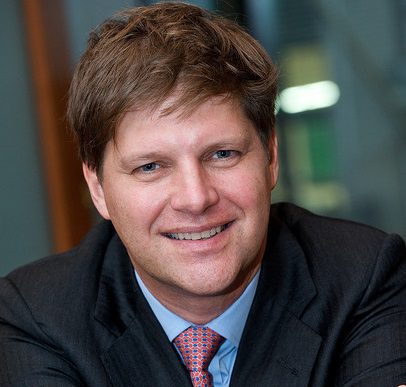 Guy Spier
CEO, Aquamarine Capital
I run the Aquamarine Fund which is an investment partnership closely modelled on the original Buffett Partnerships, investing primarily in equities. In 2014 I published a book titled, "The Education of a Value Investor" which has sold more than 50,000 copies in English and has been translated into German, Spanish, Hebrew, Chinese, Japanese, Korean, Polish and Vietnamese amongst other languages. Investors in my fund include friends and family, high net worth individuals, their family offices, private banks investing on behalf of their clients and even some institutional investors and pension funds. One of my best learning experiences to date was my $650,000 lunch with Warren Buffett, on which Mohnish Pabrai and I successfully bid and won in 2007.Investors and business leaders that I admire include my father, Seth Klarman, Joel Greenblatt, Li Lu, John Mihaljevic, Thomas Edison, Mahatma Gandhi, Edward Shackleton, Marcus Aurelius, Anthony Robbins, Don Keough, Charlie Munger. My Investment process includes the using checklists – as was written up in Atul Gawande's book, "The Checklist Manifesto".
Education
I did an MBA at Harvard Business School (class of 1993). I did my undergraduate degree at Brasenose College, Oxford in PPE (Politics, Philosophy and Economics) where I did some tutorials with David Cameron. I graduated in 1988 with a First-Class Degree and the George Webb Medley Prize for the top performance in Economics. I serve on the boards of UN Watch, and of Swiss Friends of Oxford University. I also serve on the advisory boards of Horasis and World Minds. In the past, I served on the Alumni Board of the Harvard Business School, the Dakshana Foundation and Weizmann Science and Business Club . I have been a TEDx co-Host in Tel Aviv and in Zurich with Maya Elhalal – Levavi, Peter Hogenkamp and Tim Duhrkoop and Hugo Schotman.
For more on me, go to http://www.aquamarinefund.com or to http://www.guyspier.com
My Experience:
Aquamarine Capital, CEO, February 1995 – Present. I manage the investments of the Aquamarine Fund, an investment partnership closely modelled on the original Buffett Partnerships. Investors include high net worth individuals, entrepreneurs, institutions and family offices.
TEDxZuriberg, Co-Host, June 2018 – Present, Zürich Area, Switzerland.
Swiss Friends of Oxford University, Member Board Of Directors, January 2018 – Present, Zürich Area, Switzerland.
ZURICH.MINDS Foundation, Advisory Board Member, December 2012 – Present, Zürich Area, Switzerland. ZURICH.MINDS is a non-profit foundation set up in 2008 by Rolf Dobelli. The goal of the ZURICH.MINDS Foundation is "to create a bridge between the science, business and cultural communities". Its annual meeting has received some coverage in local media, such as the Switzerland edition of The Wall Street Journal, Swiss national television amongst others, members include Nobel prize laureate Kurt Wuthrich, former Chancellor of Germany Gerhard Schröder, philosopher John N. Gray of the London School of Economics, director at the Max Planck Institute Gerd Gigerenzer, writer and politician Matt Ridley, economist Paul Romer, neuroeconomist Ernst Fehr, and experimental psychologist Roy Baumeister.
Harvard Business School, Alumni Board Member, October 2012 – June 2015 (2 years 9 months). The HBS Alumni Board works to advance the interests of alumni worldwide. Board members are selected from the pool of active alumni volunteers. The HBS Alumni Board is a group of approximately 50 alumni, comprising current and former club officers, class secretaries, Fund agents, reunion volunteers, and other active alumni from around the world. It provides an important link between HBS alumni and the School. The purposes of the Board are to: Communicate the interests and concerns of HBS alumni worldwide to the Dean, faculty, students, and staff of HBS Propose actions to enhance the well-being of HBS alumni. Encourage communication of the School's activities, priorities, and educational resources to alumni. This year, the Board is continuing to support clubs and associations, while also focusing on additional areas of current interest to the School and its alumni: enhancing alumni engagement, and improving volunteer interaction.
Weizmann Science and Business Club, Co-Chair, June 2011 – May 2014 (3 years), Zurich. The purpose of the Weizmann Science and Business Club (WSBC) is to act as a conduit for support of the Weizmann Institute. The WSBC will support the activities the Swiss, European and other committees of friends of the Weizmann Institute. In addition to supporting the existing committees, the WSBC will seek out new, and younger supporters of the Weizmann Institute by: Bringing valuable scientists and members of the Weizmann Institute to events in Switzerland and in Europe together with WSBC members for learning and discussion. Facilitating and enabling networking between members of the WSBC amongst themselves and the broader Weizmann community.
Horasis, Advisory Board Member, June 2010 – June 2013 (3 years 1 month), Zurich. Horasis: The Global Visions Community is an independent international organization committed to enacting visions for a sustainable future. Horasis is a visions community – together with our members we explore, define, and implement trajectories of sustainable growth. Horasis provides strategic foresight to public and private entities who envisage growing into global and sustainable organizations. Horasis hosts annual meetings to advance solutions to the most critical challenges facing corporations today. Participants jointly identify globally relevant business issues and develop sophisticated and interdisciplinary solutions. Participants then leverage these solutions to enhance corporate performance and long-term growth. Among the participants are the Chief Executive Officers of the world's most respected corporations as well as key business leaders from emerging markets. Also participating are renowned thought leaders and relevant public figures including heads of government and ministers.
Oxford Alumni Association of New York, President, 2005 – 2007 (3 years), Ran the Oxford Alumni Association of New York with Amanda Pullinger.
European Commission, Stagaire, 1990 – 1991 (2 years), Cellule de Prospective / Forward Studies Unit.
Braxton Associate, Research Associate, 1988 – 1990 (3 years)
Education
Harvard Business School, MBA · (September 1991 – June 1993)
Oxford University, BA, PPE – Politics, Philosophy & Economics · (September 1984 – June 1988)
Ruprecht-Karls-Universität Heidelberg, Certificate, German studies · (1984 – 1985)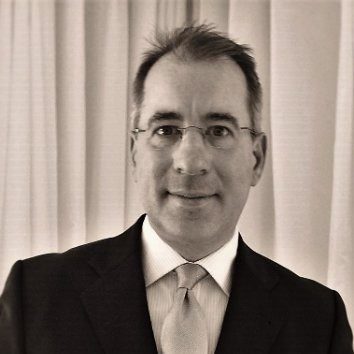 Boris Galonske
Managing Director, Silverbergh Partners
Boris Galonske serves as Managing Director of Silverbergh Partners. Boris has more
than 20 years' experience as a top management consultant.
He has conducted strategy design and implementation projects as well as large scale turnarounds and change programs. Since the late 1990s he has also been an advisor on risk-return decision making serving financial and strategic investors. Today, he also works with technology start-ups on their strategic propositioning and digital business
model.
Previously, he was a partner and co-founder of Oliver Wyman´s Global Risk & Trading practice. Prior to joining Oliver Wyman, he was a consultant with McKinsey & Co. During his time at Oliver Wyman he also co-founded Marsh & McLennan Companies
cross-opco Infrastructure practice.
He has been an advisor to the OECD, the World Economic Forum, the World Energy Council and the International Risk Governance Council (IRGC).
He contributes to the T20 Task Force.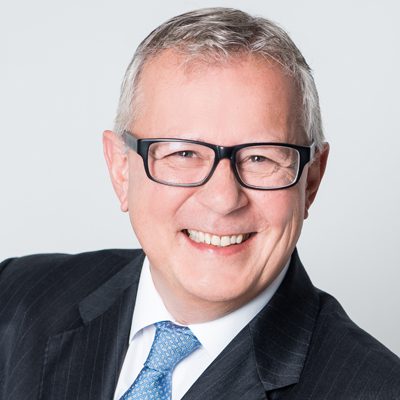 Peter Schmid
Managing Partner, iamdix.com LLC
Peter is a seasoned banker with more than 30 years of working experience in Zurich, New York, London and Tokyo. He held various leadership positions both in Investment Banking and in Wealth Management. His primary focus was on suitable investment solutions for private clients where he was responsible for the development, distribution and life-cycle management of such solutions.
Peter now provides his vast experience to the broader financial services industry with his consulting and software development business. He promotes a rigorous focus shift from service provider relevance to customer relevance. It is clear to him that a financial incentives-driven sales culture must change into a differentiating ethical culture with customer protection at the heart.
He completed the UBS Master in Wealth Management program and holds a Master of Advanced Studies (MAS) in Finance from the University of Berne and a Master in Science (MS) in Wealth Management from the Simon Business School of the University of Rochester. Peter also holds a Master of Advanced Studies (MAE) in Applied Ethics from the University of Zurich. He attended the Executive Development Program of the Wharton School, University of Pennsylvania. Peter is an alumnus of the Swiss Finance Institute and member of the Swiss Risk Association and of the think tank Female Shift.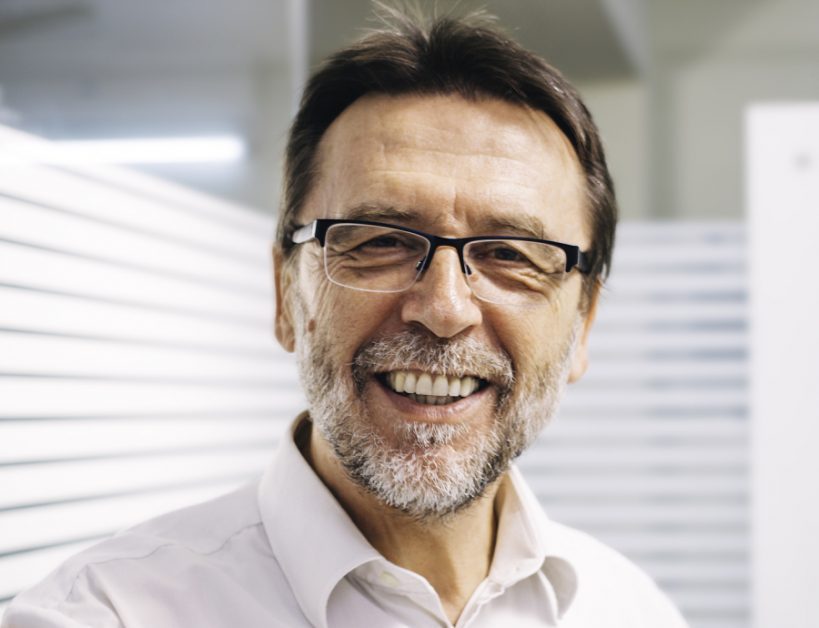 Dr Willi Brammertz
Managind Director, Ariadne
Dr. Brammertz obtained his PhD in Economics with a major on econometrics from the University of Zurich. His doctoral thesis discussed the elementary parts of finance which form the basis of any financial analysis.
While maintaining the foundation laid in his thesis, the concepts were continually refined and developed with a special focus on integrating statistical modelling. He co-founded early 1996 Iris ag in Zurich and applied these insights in the analytic platform for banks – riskpro™ – which has been sold to date to more than 300 banks in about forty countries worldwide.
The success of riskpro™ derived from its simple core – the idea of Contract Types – which led to an unparalleled clarity of design, consistency, transparency and completeness on the analytic level – risk management, finance and regulatory reporting. Iris was sold in 2008.
Brammertz published widely in the field and is a speaker at conferences.
Currently Brammertz works on the next logical step which is the Open Source implementation of the standard Contract Types. In this capacity he is chairman of the ACTUS User Association.
Parallel to this, he is managing director of ARIADNE, a company specialized on financial analytics especially financial planning based on statistical results. ARIADNE is built on the ACTUS standard.
He also teaches on this subject in a regular masters and PhD course at the University of Zurich/ETH Zürich.