This event has now taken place
When
Tuesday, April 5th, 12pm to 1.30pm UK time.
Where
Online symposium via Zoom.
Format
There'll be a great line-up of speakers plus ample scope for discussion and debate.
There has been much talk and many pages written about the Woodford scandal.
It's a scandal that centres around a rockstar fund manager's fall from grace; a scandal that leads to life-changing financial losses that have shattered the lives of thousands of investors; a scandal that has rocked the investment world and the regulatory framework that's supposed to govern it.
The purpose of this event is to deal with 4 key questions:
#1 – What happened?
#2 – Who's to blame for what happened?
#3 – How might the thousands of victims get the justice and compensation they deserve?
#4 – What changes are needed to help ensure that nothing like it ever happens again?
The speaker line-up includes:
Mark Bishop, Leader, Connaught Action Group

Meriel Hodgson-Teall, Associate Solicitor at the law firm Leigh Day, who is working on the case

Owen Walker, Journalist at the FT and author of "Built on a Lie: The Rise and Fall of Neil Woodford and the Fate of Middle England's Money"

Sunil Chadda, Project Manager at Punter Southall Analytics
Our speakers will bring to life what has been Europe's biggest investment scandal for over a decade; and that's saying something!
Here's some recent media coverage about the scandal:
Calls grow for FCA to end "deafening silence" as Woodford update "adds insult to injury"
Here's the programme so far...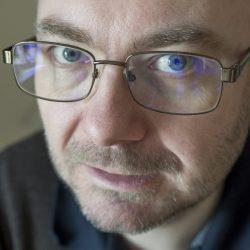 Mark Bishop
Leader, Connaught Action Group