When
Thursday, November 2nd from 6pm - 7:30pm GMT
Format
There'll be a great line-up of speakers plus ample scope for discussion and debate.
The purpose of this event is to expose the ruthless way in which HM Revenue and Customs pursues innocent victims of financial crime for tax payments triggered by their becoming a crime victim.
This is arising when, for example, an individual is defrauded into transferring a pension fund or investing into a tax-incentivised investment arrangement.
What is happening is that as well as the crime victim typically losing most if not all of their pension/investment money through the scam, they also are then hounded by HMRC for tax monies – HMRC's position is morally bankrupt.
TTF is campaigning against the conduct of HMRC, in our firm belief that the ruthless position they take is against natural justice, against HMRC's own Consumer Charter and against best practice for comparable situations overseas.
In some other countries, when it is clear that the individual is in fact a victim of fraud, the authorities apply a sensible, proportionate and humane approach – they recognise the individual is a crime victim and not a tax dodger; and as a consequence they show leniency, care and understanding. 
But not in the UK. In the UK, HMRC pursues the innocent crime victim as if they were not an innocent crime victim; and they go about their pursuit ruthlessly. So much so that they are routinely causing extreme detriment, on both a financial and an emotional level. Lives are being wrecked; families are ruined; being people are even actively contemplating self-harm, even suicide. 
This must stop, and TTF is playing its part. 
To get a better understanding of the issue please read this article featuring TTF Member Sue Flood: In depth: The lasting effects of 'pension liberation'
We are working collaboratively with the Investment Fraud All-Party Parliamentary Group, who are leading a first-class campaign to raise awareness of the issue and set out alternative policy positions that HMRC can take.
Please do attend, to get yourself up to speed on what has been going on, and to show your support for the positive, progressive and purposeful reforms that are so desperately needed.  
Here's the programme so far...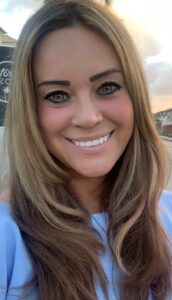 Carly Barnes
Chair of the APPG Advisory Panel, APPG on Investment Fraud
Chief Executive of Phoenix Sport and Media Group