When
Tuesday, March 28th from 6pm - 7:30pm GMT.
Format
There'll be a great line-up of speakers plus ample scope for discussion and debate.
There have been 2 official reports published recently that are highly critical of the way fraud is being tackled by the UK authorities.
The reports are: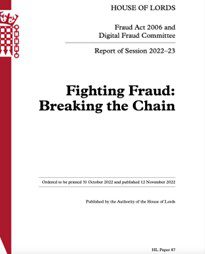 The House of Lords Committee on the Fraud Act 2006's report entitled Fighting Fraud: Breaking the Chain. 

Rather worryingly, the report states "The UK has retreated from the fight against fraud" and it can be accessed here.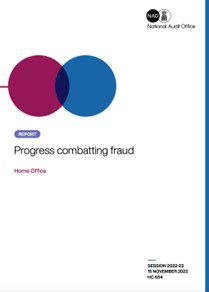 The National Audit Office's report entitled  "Progress Combating Fraud" 
Also rather worryingly, the report states 
"Fraud is a significant and growing problem. It currently accounts for around 41% of all crime against individuals"
It can be accessed here.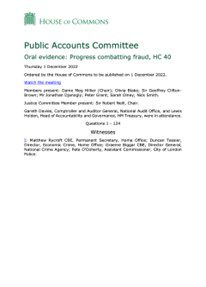 In addition, on December 1st 2022, the Public Accounts Committee held an evidence session on fraud. The transcript (which can be downloaded here) also shows there is good reason to be concerned about the ineffectiveness of the UK authorities to tackle fraud.
The work of each of the three organisations represents a startling account of how poorly the UK is tackling its fraud problem. However, when taken together their work will force any reasonable and evidence based observer to come to one simple conclusion: the UK has a systemic issue tackling fraud.
Why is that?
If you are sufficiently cynical, you might believe there is a large, complex and interconnected web of deceit and dishonesty at the heart of the UK's appalling track record of fraud. This would help explain why the UK is a global centre for illicit money flows, where many so-called "professionals" are acting as enablers to the criminal classes.
The purpose of this event is to help expose the harsh reality of the situation and to challenge those with the responsibility and authority to do something about it to seriously up their game.
This will be yet another TTF event run with the spirit of 'Sunlight is the best disinfectant'.
Here's the programme so far...