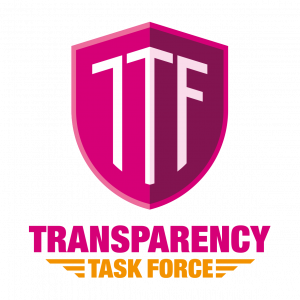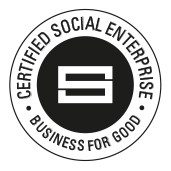 Press Release from the Transparency Task Force
Comment about Mark Steward "stepping down" from the FCA
We note the announcement that Mark Steward is to leave the FCA. It is our view that his position became untenable following the interview he gave the Sunday Times in which he (wrongly, in our opinion) claimed that the FCA had no powers to act in respect of the Blackmore Bond scandal and blamed both Government and consumers. We believe that the situation had to be addressed following his admission in the regulator's Annual Public Meeting on 12 October that it did in fact have such powers all along, and is now using them, albeit five and a half years too late.
Consumers who lost £47m in that scandal are entitled to ask why, if the FCA has relevant powers in October 2022, it chose not to exercise them in March 2017 when, as revealed in a recent edition of Panorama, they were first altered to grave risk of detriment and invited to collate evidence of wrongdoing and close down the alleged scam.
We believe they are also entitled to ask whether, if regulatory failure is proven, it is morally acceptable that the FCA is exempt from civil liability and that the regulators' Complaints Scheme excludes claims for regulatory failure. They are also entitled to ask Parliament to use the Financial Services and Markets Bill to remedy this and other shortfalls in the law to ensure that consumers are given a fair deal.
Transparency Task Force has written to the Parliamentary Bill Committee considering the above legislation to ask it to make three amendments which it believes would transform the rights of financial services consumers and the performance and accountability of the FCA. Briefly, these are:
Redress for regulatory failure – The Complaints Scheme would be revised so it explicitly covers the payment of compensation to consumers when the FCA lets them down; the Complaints Commissioner's findings would become binding on the regulators (currently they're only advisory, and are sometimes ignored) and the FCA would lose its exemption from civil liability and be unable to rely on the Limitation Act for the first six years;
A statutory duty of care – firms and individuals authorised by the FCA would be required to avoid causing reasonably foreseeable harm to consumers, and would be civilly liable for any losses suffered by consumers in the event of breach;
An oversight body for the FCA – A consumer-led body would be created charged with evaluating the effectiveness of the FCA in pursuing its operational objectives. It would conduct periodic reviews of the regulator's performance, commission independent reviews following cases of regulatory failure and make certain appointments relevant to the regulator's governance
Andy Agathangelou, Founder of Transparency Task Force, says:
'The FCA has been underperforming, opaque and unaccountable for a long time. Mark Steward's departure is the latest in a series of high-profile resignations, many of them linked to notorious cases of regulatory failure. While we think it's right that he's going, we don't believe that the regulator's shortcomings are tied to the actions or inactions of specific individuals; we blame the culture, and the lack of transparency and accountability. We are proposing a modest package of reasonable measures, which can easily be introduced as amendments to the forthcoming Bill, which we believe will finally address these underlying problems and put the FCA on a path toward genuine reform. We call upon the City Minister, Andrew Griffith, to meet with us to discuss how they might be incorporated into the next draft of the Bill.'