When
Tuesday, July 19th from 12pm - 1:30pm BST.
Format
This is a free-to-attend event and there'll be a great line-up of speakers plus ample scope for discussion and debate.
This event will help to launch our Discussion Paper that has been produced to provide a platform for individuals to share their experiences about the harm and suffering they have endured as a direct result of becoming a victim of financial crime and malpractice, malfeasance, misconduct, and mis-selling by the financial sector.
Semi-structured interviews were undertaken with 25 individuals previously known to the Transparency Task Force. Their stories are told to provide the personal, human perspective of the consequences of crimes which are too often presented merely as cold, abstract statistics. The interviews were then rigorously analysed to identify common themes.
We found the cost to individuals cuts much deeper than simply the loss of money; we found the victims' experiences adversely impacted all areas of their lives, with devastating financial, well-being, social, emotional, and support-related impacts. The severity and extent of those impacts are particularly highlighted by the themes of stigma, depression, anxiety, suicide, and social withdrawal; but even these alone do not paint the full picture.
We hope that this report gives a voice to victims and will stimulate further discussion about much-needed policy reforms. Our report is also a clarion call to our elected representatives to fully explore and evaluate the many opportunities to remedy the failings in the financial sector that are available to them, here and now, within the current Parliamentary session; for in it we propose detailed policy recommendations and the specific legislative opportunities through which they can be implemented.
We also share insights and statements of support from a wide range of stakeholders, for we are not alone in recognising the desperate need for improvements to the regulatory framework; a framework that has been tasked by Parliament to provide "an appropriate degree of consumer protection" but a framework that has chronically and catastrophically failed to do so. 
We are very grateful to the many volunteers who have worked to produce the Paper.
Here's the programme so far...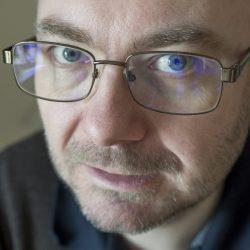 Mark Bishop
Leader, Connaught Action Group