You can add the event to your calendar as a reminder before booking your place below; this is not a confirmation of booking
When
Tuesday, March 29th, 12pm to 1:30pm BST UK time.
Where
Online symposium via Zoom.
Format
There'll be a great line-up of speakers plus ample scope for discussion and debate.
BBC Radio 4's recent "Lowball Tapes" podcast series, superbly researched and presented by Andy Verity, exposed a major cover-up by the establishment. 
Now, Andy Verity and key players are going to be speaking at a special TTF event we are calling "The Lowball Snowball Project." It's all about the idea of harnessing the momentum that the Lowball Tapes podcast series has created, and snowballing it to become calls for a full and independent inquiry. 
All of this matters a great deal, because:
There have been several miscarriages of justice that need to be comprehensively and independently investigated – people have wrongly been sent to jail

Those that have done wrong ought to be investigated, and if appropriate, prosecuted and perhaps even jailed 

There has been a cover-up by the UK Government, the banks, the FSA/FCA and so on
You'll be hearing from:
Kevin Hollinrake MP; Co-Chair of the APPG for Fair Business Banking and Member of the Treasury Select Committee

Matt Connelly, Former Trader

Jay Merchant, Former Trader

Carlo Palumbo, Former Trader

Lord Mackay of Clashfern, Member of the House of Lords

Andy Verity, BBC TV and Radio Presenter; Economics Correspondent

Tom Hayes, Former Trader

Paul Carlier, FX, Financial Markets & Banking Consultant, Freelance; Former Director of FX Trading, Lloyds Banking Group; Former Executive Director FICC, UBS; Former Senior FX Trader, Chase Manhattan Bank
If you haven't yet listened to the podcasts, please do – click here.
Perhaps one of the most important sentences in the whole series is the comment made by Mark Garnier MP, former member of the Treasury Select Committee, which has previously investigated LIBOR rigging but were not given (or perhaps that should be, they were denied from having) all the evidence that was available at the time. In response to a question Andy Verity puts to him about what he thinks should happen next, Mark Garnier MP's response is:
"If I was Chairman of the Treasury Committee now, then I would be inclined to have a hearing to go into all of this and find out more about it."
Similarly, former MP and also former member of the Treasury Committee, Teresa Pearce says in the programme: 
"…I think it needs to be reopened and I'd like fresh eyes to look at this"
And here's BBC News coverage about the podcast series and the calls for reform. Here's a snippet from that coverage: 
The call for a fresh investigation is supported by three other former and current members of the Treasury Committee.
"It needs a new full, judge-led inquiry," said Treasury committee member and campaigner against financial corruption, Kevin Hollinrake. "You cannot have a situation where the rule-setters, the 'masters of the universe' go by one set of rules and the rest of us go by another.
"I don't care who these people are: what level of government, what level of the Bank of England, or what level of the FCA – or what level of the banks they're working in. 
These people have to play by the rules. So there should be an inquiry and investigation to see if they have."
We are very grateful to Andy Verity and all the other participants for stepping forward in the way that they are. We fully intend to snowball the Lowball Tapes until a full and independent inquiry is carried out. People have been sent to jail that shouldn't have been; and others that should be investigated haven't. That's just not good enough – it is totally unacceptable. 
For the sake of natural justice and the integrity of the financial ecosystem, true justice must prevail.
Here's the programme so far...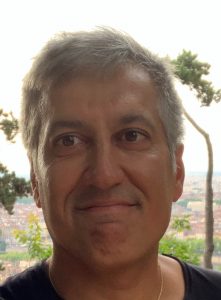 Jay Merchant
Former Fixed Income Swaps Trader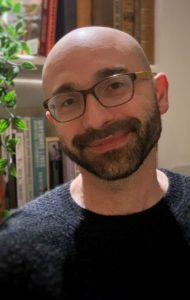 Carlo Palombo
Former EURIBOR Trader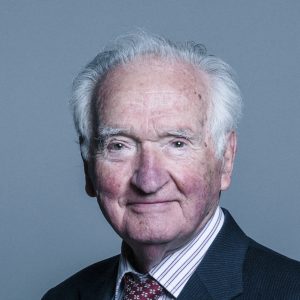 Lord Mackay of Clashfern
Member, House of Lords