TTF Australia Ambassadors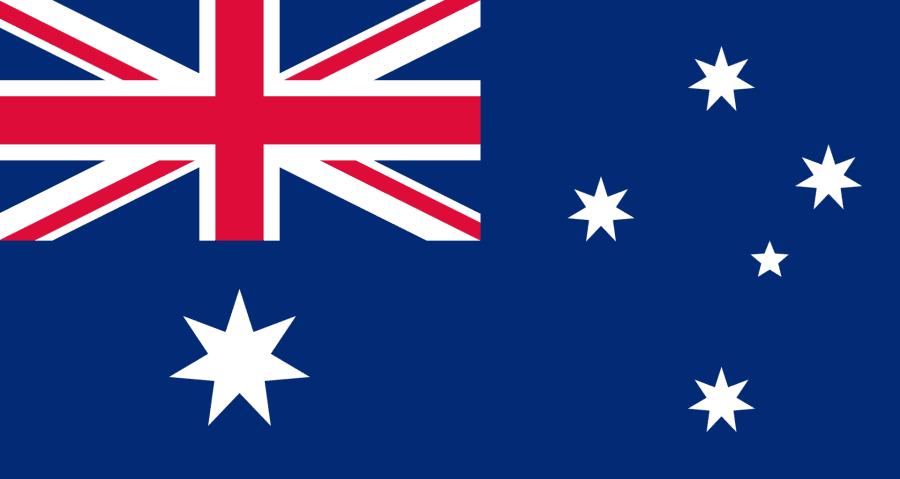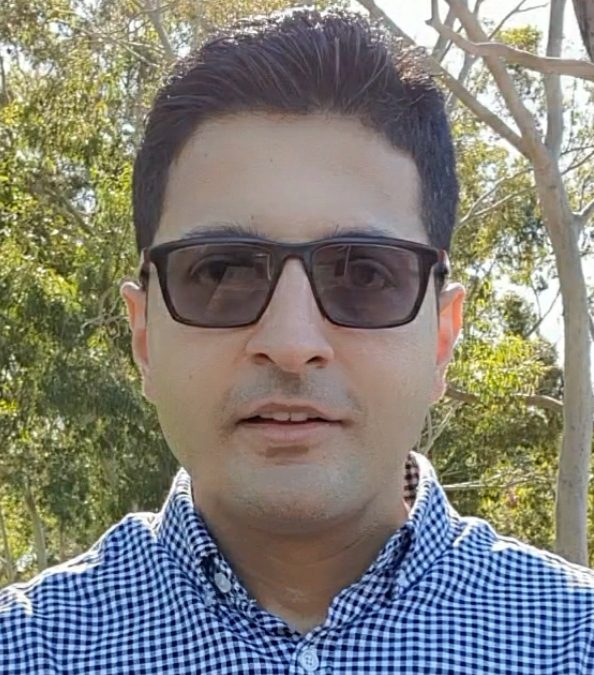 Faizan Farid, CPA
Account Executive – Corporate Banking,
St. George Bank
Faizan has a professional career spanning over 12 years. He has worked on major projects such as with ANZ, leading transformation project (though Human centred design approach) from Credit side. He joined Westpac Group in 2018 and was selected to complete the Emerging Leadership Program which was completed in 2019. Faizan manages his work-life balance through involving himself in activities such as scuba diving, weight- lifting and running. Learning new skills at all stages of his life helps Faizan stay motivated.
Faizan's aspirations are clear – to help people and communities in whatever he does. This gives him the drive to improve every day and have a meaningful impact on society. He believes there will always be different challenges during the journey and having the right mindset makes all the difference.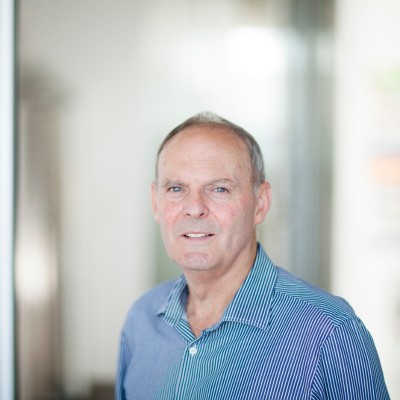 Warren McKeown
Teaching Fellow,
University of Melbourne
Warren McKeown had a career in secondary school teaching before joining a Chartered Accounting firm in Melbourne.  His role was to take on the superannuation and financial planning work at the time when superannuation was in its early stages of evolution in Australia.
As an educator, he was then attracted to a position of Senior Lecturer and Course Director of Financial Planning, at RMIT University where he devised and taught the range of financial planning subjects in the first financial planning degree program in Australia.  During that period he conducted financial planning courses and workshops for CPA Australia; served as a panel member of the Financial Industry Complaints Service (now the Australian Financial Complaints Authority); presented as a subject expert for the Ethics, Professionalism and Compliance module of the Financial Planning Association's CFP program; and was a founding member of PetersMcKeown, an independent financial planning firm.
He is a co-author of 'Essentials of Financial Planning", a text book (retitled in its 8th edition) used by a number of universities in Australia and New Zealand.  He has degrees in economics and education and a business master's degree by research. He has over 30 years' experience in financial planning as a Chartered Accountant and as a Certified Financial Planner. He has retired from offering financial planning services but is currently a Teaching Fellow in Financial Accounting at the University of Melbourne.
Because of his assistance to a number of clients who fell victims to the advice of an adviser he has maintained a deep interest in the area of financial advice and mismanagement of client financial affairs. He is pursuing Ph D research in the field of financial literacy.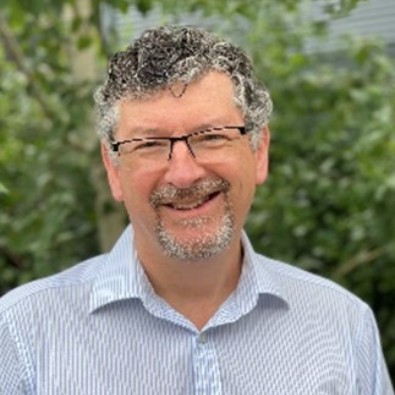 Sean Coady
CEO,
Insync
Sean has a reasonably diverse business operations and risk background, extending from law enforcement, retail, fin services, energy and consulting. He is a passionate life-long learner, who has met and learned from some exceptional people, and who tries to remember and share what they said. In recent times Sean, who writes in the third person, has been surprised to see how his specific mix of skills and experiences, which stretches across most business functions, is in demand and has helped organisations improve.
On the formal side, Sean holds degrees in Law and Arts, has been pushed by mentors into some rewarding roles, and only ever been sacked three times. Luckily that was a long time ago and most people seem to be happy enough to partner and share ideas which help bring a mix of qualitative and quantitative thinking to improve management systems, reduce cognitive bias in business decision making, improve organisational process and control agility, and help drive business resilience and opportunity.
Sean's support for the TTF stems from years of investigating, highlighting, sometimes fixing, and generally desiring better behaviour from those who should work harder to ensure it happens.
Sean has an amazing wife (don't we all), four kids, two kid partners, three cats and a resident grumpy Irish father – under one roof in Melbourne.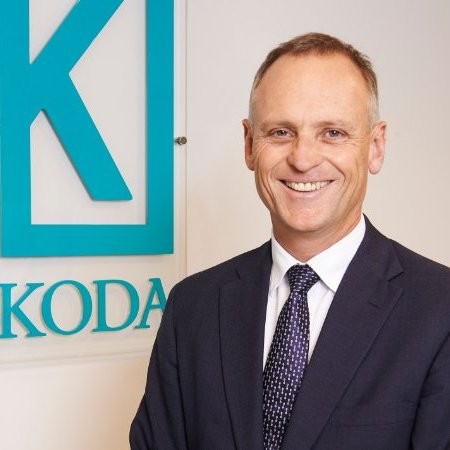 Paul Heath
CEO & Founder,
Koda Capital
Paul Heath is CEO and founder of Koda Capital. Founded in March 2014, Koda Capital is a fully independent, boutique private wealth management firm which advises on over $8bln of assets for individuals, families and not-for-profit organizations.  Koda provides specialist services on structuring and tax, investment strategy, intergenerational wealth, philanthropy and social capital.
Before leaving to found Koda Capital, Paul Heath was Chief Executive Officer of JBWere, one of Australia's longest established private wealth management companies. He served as Managing Director – Private Wealth Management at Goldman Sachs JBWere and served on the Goldman Sachs JBWere Board, Management Committee, Risk Committee, Commitments Committee, Asset Liability Co-ordination Committee and IT Steering Committee. He also served on the Talent and Diversity Council and the Partnership Committee. During his two and a half decades in the finance industry, Paul has also been an investment adviser and an equities derivatives trader.
Paul serves as a board member of both the Australian and International Board of Directors of the Juvenile Diabetes Research Foundation and, since 2011, Paul has also been a member of the Endowment Investment Committee of the Benevolent Society – the oldest registered charity in Australia.
Giles Gunesekera
Chief Executive Officer,
Global Impact Initiative
Giles is the Founder and CEO of Global Impact Initiative (GII). The business creates Impact Investments with the dual purpose of generating positive financial returns and creating social impact. GII is globally recognised as one of only thirty-six (36) Global Compact LEAD companies, recognised for their high levels of engagement in the United Nations Global Compact. Giles has over 25 years' experience of building and developing teams and businesses for global enterprises.
Giles has received an Outstanding Alumnus award from Oxford for creating an innovative, sustainable business that generates positive social impact. He is a Senior Fellow of the Financial Services Institute of Australia, Fellow of the School of Social Entrepreneurs, Fellow of the Institute of Managers and Leaders, and Member of the Australian Institute of Training and Development.
Giles has a unique blend of leadership and business skills gained in the corporate environment married with financial and governance skills gained in the Not for Profit sector. He holds numerous Volunteer Not-for-Profit Directorships ranging from International Aid, Human Rights, Disabilities, Education, Arts and Sports. Giles is on Advisory Boards for the United Nations for Climate & Health and Sustainable Finance. He is an Advisory Board Member of the Securities and Investments Institute of Asia Pacific and an Industry Fellow at the Business School of the University of Technology, Sydney.
Giles has formal academic qualifications from Melbourne University, Monash University, Financial Services Institute of Australia and Oxford University.
Brad Collins
Principal and Consultant,
Insightful Coaching Solutions
Brad has a BBus (Accounting) is an FCPA, he has a Diploma of financial services and a Certificate of marketing practice. Brad is a qualified Master NLP practitioner and accredited in a number of human resource instruments.
Brad has over 30 years experience in financial services and human development and has worked and or lived in the USA, PNG, Hong Kong, Singapore, Philippines and Malaysia.
He has led national Financial Services distribution teams and established, then led, AXA's adviser capability development in Australia for a decade. Brad has held senior finance roles and served as a Director of an Asian Funds Management operation.
Brad is an international speaker, presenter and business coach and has extensive experience with senior leadership teams, boards and C-Suite executives.
Brad is passionate about people development. He enjoys working with visionary business thinkers who challenge the status quo and care about those they lead.
Sue Jaffer
Senior Researcher,
La Trobe University
Sue Jaffer is an experienced economist with over 30 years' experience in policy analysis, privatisation and reform, regulation, pricing, investment and access issues across a wide range of industries.  Sue is a Senior Researcher at Latrobe Law School, Melbourne, and a Senior Associate with ACIL Allen Consulting. She was a Fellow of Melbourne University from 2001 to 2007 and has a Masters Degree in Economics.
She has strong experience in financial modelling, financial assessments, financial regulation and utility regulation.  Sue has worked for governments, regulators, international aid agencies and utilities in Australia, the UK, Europe and the Asia Pacific region.  Sue has developed a number of detailed financial models for businesses to use in in planning and pricing.
Sue was also a key author of a book on the regulation of financial services in the UK (Capital Failure: Rebuilding Trust in Financial Services, editors Morris and Vines, Oxford University Press). Sue's contribution to the book covered the evolution of the financial service industry and what went wrong, the failures of regulation, a review of recent regulatory initiatives and recommendations on how to improve trust in the industry.
George Georgiou
Managing Director & Ceo,
Connect International Group
George is a Chartered Accountant, Registered Company Auditor and an Authorised Representative of AFSL.
He has over 30 years of audit, corporate, financial
and management experience, including providing assistance with Corporate Governance, Risk Assurance, Capital Raising, Investment Ready, Export Market Development Grants, and sourcing investors,Franchisees and Joint Venture Partners.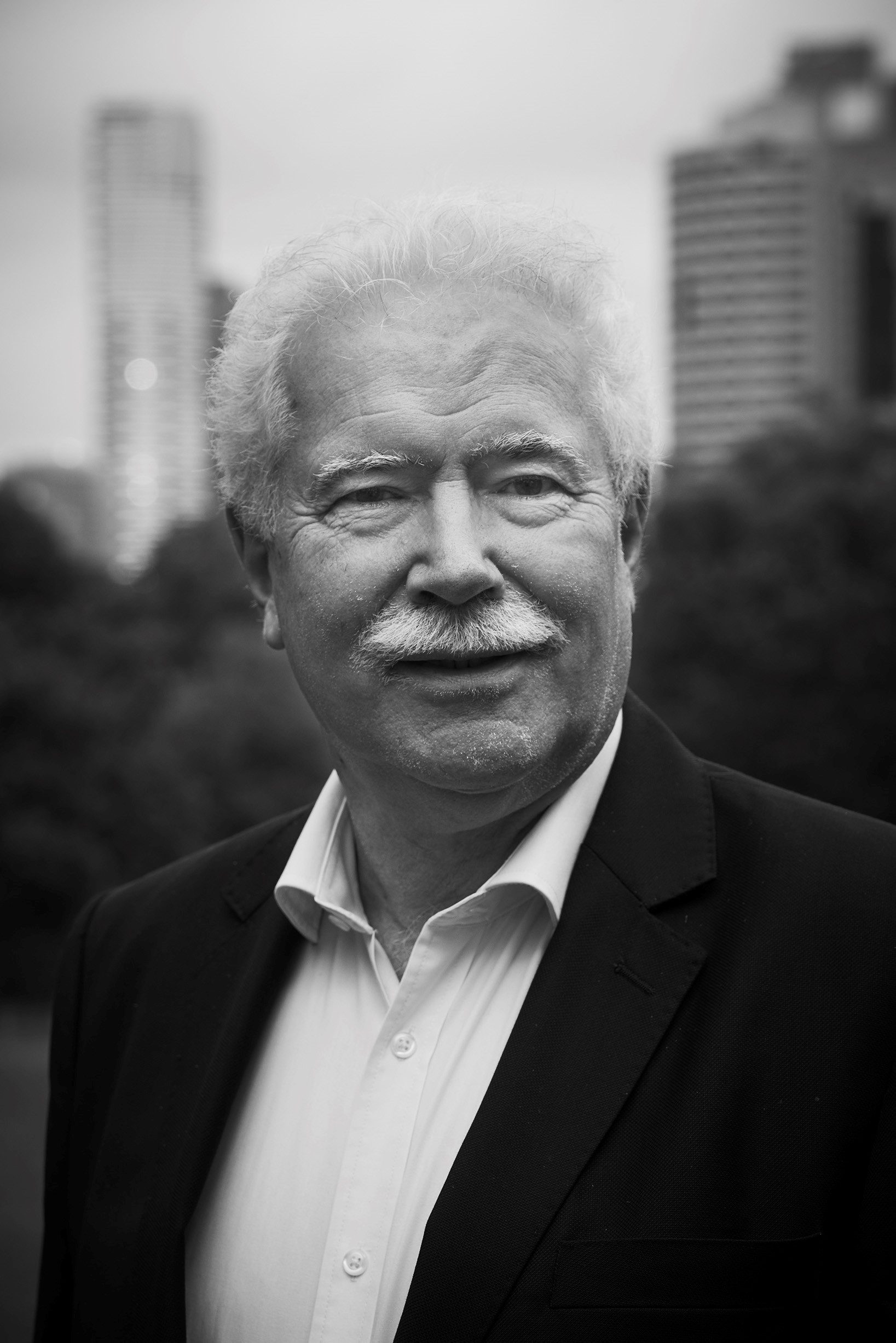 Peter Hanlon
Treasurer,
Rotary Club of Melbourne
Peter holds a BSc (Econ) Honours from the London School of Economics, a Chartered Accountant designation from the Institute in England and Wales, Membership of the Association of Corporate Treasurers in the UK and is a Graduate of the Australian Institute of Company Directors.
He is the founder Chairman of the UK Asset and Liability Management Association, the pre-eminent practitioner body in the UK, with other roles including; Assistant Chief Accountant at the Bank of Nova Scotia, Assistant Director, Strategy and Risk at HSBC, Deputy Treasurer, Group Treasury Services  at the Royal Bank of Scotland, Group Treasurer at Woolwich Plc, a FTSE 100 bank, through floatation, MD Balance Sheet Management at Barclays and GM Non-Traded Market Risk at National Australia Bank.
Roles as Risk Director in France and Italy, and on Pension Funds and Investment Committees, complemented by extensive engagement with Boards, facilitated an informed executive presence and credibility in promoting trust and confidence and best practice risk governance and aligned standards and behaviours.
Peter has served on Prudential Working parties at the Bank of England and the Australian Prudential Regulatory Authority, presented at conferences on governance, risk and performance and co-authored articles for the media.
He currently divides his time, between providing advisory services to Superfund's, Banks, Mutual Banks and advocacy bodies on board strategy and direction, corporate governance and compliance, risk and performance management and an Honorary Treasurer and CFO role at a large not for profit organisation.
A recognition that confidence is the oxygen of the financial services industry, with ongoing breaches of trust and failures of culture severely impairing trust and putting the financial system in jeopardy, have focused attention on an innovative solution to evidence trustworthiness and the conduct of business activities aligned with professed corporate values and behaviours.
Andrew Vallner
Managing Director,
CPG Research & Advisory
Andrew Vallner is a Sydney-based asset consultant with around 30 years' experience in actuarial and investment fields.
He has worked as a fund manager with the CUNA Mutual Insurance Group, managed the NSW Public Trustee's investments and worked in a range of actuarial roles in insurance, investments and leasing. At CUNA Mutual in 1995, Andrew pioneered institutional investment in listed investment companies, outperforming the index by around 600bp through a deep-discount portfolio. LICs remain a major focus of disclosure and reform even today.
Andrew has been an investment researcher and consultant since 2005, gaining notoriety by flagging likely capital losses in AAA securities in 2007 and in some cases rating them "distressed" even prior to issue! This was followed by a number of independent expert engagements during post-GFC litigation including some in the billion dollar range.
Andrew has led independent asset consultant CPG Research & Advisory for 10 years. Clients having included insurers, HNW advisory groups, and superannuation – a large client was ranked #1 over multi-year periods in SelectingSuper surveys in Cash, Conservative and High Growth categories.
Andrew was appointed a consultant to the World Bank in 2018, working with the Sri Lankan national superannuation fund (the $US13bn Employees' Provident Fund).
Simon Rowell
Impact investor,
Strategy and Policy Director
Simon is an experienced executive focused on driving impact across the private, public and social sectors, and at the forefront of global impact investing movement in Australia and the UK. Simon led strategy, market development, policy and research for the world's first social investment bank, Big Society Capital, in the UK between 2012 and 2018.
 He helped pioneer a number of landmark policy reforms to encourage more impactful investment, including the first venture capital tax relief to incentivise individual investment into charities and social enterprise that became law in 2014, reforming the regulation of investment duties to enable greater investment for social purpose, and reforming company law to incorporate greater capital raising by community interest companies. He also built a number of key pillars of the impact investment ecosystem, including a research council from across the public, private and social sectors, and a growing movement to develop new social pensions products that connect individual investors with the social causes they care about through their pension (superannuation) investment funds.
 He worked with a range of institutional investors, venture capital investors, trusts and foundations and advisors to help develop partnerships to promote investment with purpose. He also has co-authored a number of leading publications including the Social Business Frontier, 2014, and Good Pensions, 2015.
 He has also been an international corporate lawyer with Linklaters, and a senior adviser and director in the UK Government and NSW Government.
 He holds a Master in Public Administration from the John F. Kennedy School of Government at Harvard University and Bachelors of Commerce and Laws from the University of Queensland.
Frank Ashe
Non-exec director & Independent consultant,
Qualitative & Quantitative
Dr Frank Ashe has a consulting and capability building practice, specialising in risk governance, behavioural finance, risk management, and investments.  He covers the gamut from culture and behavioural psychology, to corporate strategy, to technical matters in derivative risk, to asset-liability management, to comparative corporate governance, and on.  He is an Honorary Associate Professor with the Macquarie University Applied Finance Centre.
Dr Ashe has worked for over 35 years in Australia, Canada, Africa and Asia with consultancies, insurance companies, investment management firms, bond dealers, and financial software houses.  A recent example of pro bono capability building work was through Actuaries Without Borders, where he ran two courses with IFAGE, in Dakar, Senegal, lifting the capability of people in their nascent insurance industry.
He is a regular presenter at industry seminars and colloquia, and was President of the Australian Q-Group 2002-2011.  He regularly travels through East Asia and South Asia, consulting, presenting seminars, in-house training and Masters level University courses.  Dr Ashe is a member of the Australian Institute of Company Directors.
Dr Ashe obtained his PhD in Operations Research from the University of New South Wales.  He majored in Pure and Applied Mathematics, Statistics, and Actuarial Science, with First Class Honours in Mathematics, from Macquarie University.  He balances this with lifelong learning in the human condition.
Dr Frank Ashe is a company director, and has a consulting practice, specialising in risk governance, behavioural finance, risk management, and investments.  He covers the full gamut of analysis, from the qualitative, such as behavioural economics, to very quantitative analysis.  He is an Honorary Associate Professor with the Macquarie University Applied Finance Centre.
Dr Ashe has worked for over 35 years in Australia, Canada, Africa and Asia with consultancies, insurance companies, investment management firms, universities, bond dealers, and financial software houses.
He is a regular invited speaker at conferences and was President of the Australian Q-Group 2002-2011.  From Australia, he regularly travels through East Asia and South Asia, speaking, consulting, presenting seminars, in-house training and Masters level University courses.
Harry Chemay
Co-Founder,
Clover.com.au
Harry Chemay is an experienced finance professional focused on delivering innovative investment solutions. His experience spans a period in excess of 23 years, incorporating:
Wealth management/advisory – assisting HNW individuals and SMSF trustees to take control of their own retirement outcomes; Institutional asset consulting – assisting superannuation funds (amongst others) to execute their fiduciary in respect of investment strategy; and a Co-Founder of one of Australia's first digital advice solutions, delivering highly transparent, low-cost investment advice & asset management to cohorts previously priced out of such services.
Harry commenced his career in financial services within KPMG's private wealth division. He advised primarily within the accounting sector, with senior adviser roles at Horwath (now part of Grant Thornton) and WHK (now Crowe Horwath).
After more than a decade in wealth management Harry transitioned from personal to institutional advice, joining Mercer investment consulting.
He spent some 4 years at Mercer, providing advice and asset consulting services to superannuation funds, university endowments and financial planning firms. During that time he completed the Certified Investment Management Analyst programme, offered by the then Investment Management Consultants Association (now the CIMA Society of Australia).
Prior to co-founding Clover, Harry consulted in the profit-to-member pension space, with a particular focus on retirement income innovation. His work resulted in an award-winning retirement income solution, one of the first in Australia created to deal with the complexities of sequencing risk.
An active participant within the wealth and superannuation space, Harry is a regular contributor to investment websites in Australia and overseas, writing on a range of topics across investing, financial planning and FinTech.
Harry is also a sought-after presenter, both in Australia and abroad. He has spoken at numerous conferences, facilitated Australian masterclass panels for S&P Dow Jones Indices, and in 2017 was invited to deliver a presentation on Robo-Advice at the World Knowledge Forum in Seoul. Other invitees to this prestigious conference included former First Lady and Presidential Candidate Hilary Clinton, former French President Francois Hollande and former UN Secretary General Ban Ki-moon.
Harry holds a Bachelor of Business (Banking & Finance) from Monash University in addition to post-graduate qualifications in finance.
Désirée Lucchese
Senior Associate,
MSCI ESG Research
Désirée is a Senior Associate at MSCI Inc, a leading provider of ESG Research, Indexes, Analytics and Real Estate benchmarks.
As ESG specialist with expertise in environmental systems & innovation and sustainability best practice, Désirée consults investors, companies and industry bodies on global ESG trends, reporting requirements and the integration of ESG Research data and analytics into investment decision-making.
Désirée has worked internationally across both public and private sectors. She has helped design and deliver corporate sustainability strategies, government programs, and climate risk mitigation & adaptation plans. In late 2015, as technical manager for the Climate Disclosure Standards Board (CDSB), she was appointed by Directorate-General (DG) Environment (European Commission) as a peer reviewer for the Product and Organisational Environmental Footprint (PEF/OEF) Pilot Phase.
Her expertise ranges from corporate social responsibility programs, sustainable agricultural practices and ethical sourcing, to green real estate and precinct-scale infrastructure planning.
Désirée is an Urban Scholar with the UN Global Compact – Cities Programme, a member of the Responsible Investment Association of Australasia (RIAA), Women in Super (WIS), IGCC's Zero-Carbon Emissions Working Group and, since 2011, she has been an Al Gore Climate Ambassador.
Désirée holds a BSc degree in 'Environmental Science', and a
MSc degree in 'European Environmental Policy & Regulation'.
Darren McShane
Former Chair IOPS & Technical Committee & Executive Director,
MPFA, Hong Kong
Darren McShane is an experienced regulator and policy maker across a wide spectrum of financial services.
Darren provides advice on regulatory and policy matters to regulatory bodies, multilateral agencies, industry bodies and private firms. He is a regular contributor to conferences and seminars focused on improving outcomes for consumers of financial services. Amongst his published work is ASIC Report 581 "Review of ASIC Regulatory Guide 97: Disclosing fees and costs in PDSs and periodic statements", published in July 2018.
Until March 2017, he was the Chief Regulation & Policy Officer and Executive Director of the Hong Kong pension regulator, the Mandatory Provident Fund Schemes Authority (MPFA). He was an Executive Director of the MPFA for a period of 15 years and guided the Hong Kong pension system through a series of major reforms.
He was also, until he finished his role with the MPFA in March 2017, the Chairman of the Technical Committee of the International Organisation of Pension Supervisors (IOPS). In that role he had responsibility for steering the work of IOPS in setting global standards and good practices for the regulation and supervision of private pension funds around the world.
Prior to his time at the MPFA, he held a number of senior roles with the Australian Securities and Investment Commission (ASIC) and its predecessor bodies and he also worked for a period with the fund management regulator in the United Kingdom (IMRO).
Scott Macdonald
CEO,
VanMac Group
Scott A J MacDonald is the Managing Director of a Sydney based consulting firm, where for the past 3 plus decades he has devoted over 90 percent of his professional time to the practice of investment management, risk management and finance.
He has extensive experience in governance and cross border compliance and as a chief investment officer. Scott has deep knowledge as a Responsible Manager of AFSL (Australian Financial Services Licenses) and has been licensed since 1987 and is currently a 'key person' on an AFSL. His recent activities include corporate advisory and monetization of AFSL working with legal counsel, regulators and owners of AFSL. In addition, he has been involved in two joint ventures around wealth management and education into China and has presented and written extensively on matters of wealth management, global investment management and the impact on investors of the rapidly changing regulatory environment. This knowledge is based partly on his experience working with Australian, European and USA asset consultants, fund managers and with a USA family office and global hedge fund (structured products) business which he went on to establish in Australia.
Scott is a frequent speaker at conferences and finance events and serves both on a private family office Advisory Committee in Sydney and Boston based Capital Hedge/FINTRX global advisory board and consults to The World Economic Journal, London. He is a co- Founder and Chairman of the not for profit International Family Office Association Ltd, China and Sydney. He lives in Sydney, is interested in sailing, swimming, golf, tennis, horse racing international economics and he is potentially available for CIO; NED, investment committee or AFSL governance roles.
Education, Licenses & Credentials
ASIC (Australian Securities and Investment Commission) Responsible Manager/ Key Person (Trustee) – Australian Financial Services Licence – AFSL – No: 444079
New South Wales, Department of Justice (State Governor endorsed) Justice of the Peace – No: 221890.
NSW Property Stock and Business Agents Act 2002 – Strata Management and Real estate Agent – Licence No: 20171325
Bachelor of Business, (Banking and Finance), Monash University, 1991
Master of Commerce, (Economic History), University of NSW, 1995
Master of Arts, (International Relations), University of NSW, 1996
The Oxford Advanced Management Programme, Said Business School, Oxford University, 2008
Association of Superannuation Funds of Australia – AIF., Accredited Investment Fiduciary, 2009
National Certificate IV., Risk and Compliance Management, Governance Risk Compliance Institute, 2016
NSW Certificate IV's., in Property Services (Real Estate) and (Operations), Australian College of Professionals, 2017
Scott was a founding member of CFA Institute in Sydney 1996 and a member from 1993 some 15yrs.  Scott was also a member of the Investment Management Consultants Association (IMCA) for more than 10 years and since 2009 an ASFA – AIF; Accredited Investment Fiduciary. In addition Scott was a member of The Governance Risk Compliance Institute of Australia and is an Affiliate Member of Global Association of Risk Professionals (GARP) www.garp.org.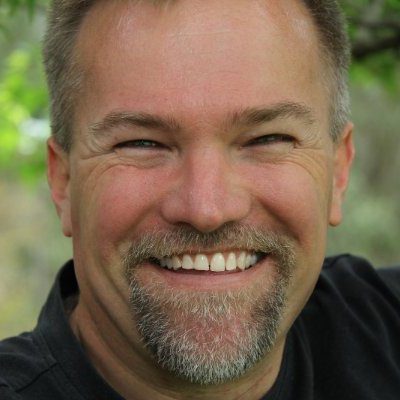 Ian Fryer
Head of Research,
Chant West
Ian is an actuary and has been heavily involved in Australia's superannuation and pension industry for over 20 years in a range of actuarial, administration, consulting and research roles.
For the last 12 years he has been Head of Research at Chant West, a leading superannuation consultancy and research firm established in 1997. Chant West's research on superannuation and pension funds is highly regarded for its accuracy, insightfulness and integrity, and it is widely used by financial advisers and by the funds themselves.
The research feeds into a suite of user-friendly tools that make it easy for funds, advisers and individual consumers to analyse and compare products on a fair, 'apples with apples' basis.
Ian is is responsible for managing a team that provides product research used by a large number of superannuation funds, financial advisers and consumers to compare superannuation and pension products.
A key area of concern for Chant West is to ensure that products are compared on a like-for-like basis, which is a challenge given inconsistent disclosure by funds in Australia.  Ian and Chant West have long advocated for improved disclosure of fees, insurance and investment performance in the Australian environment.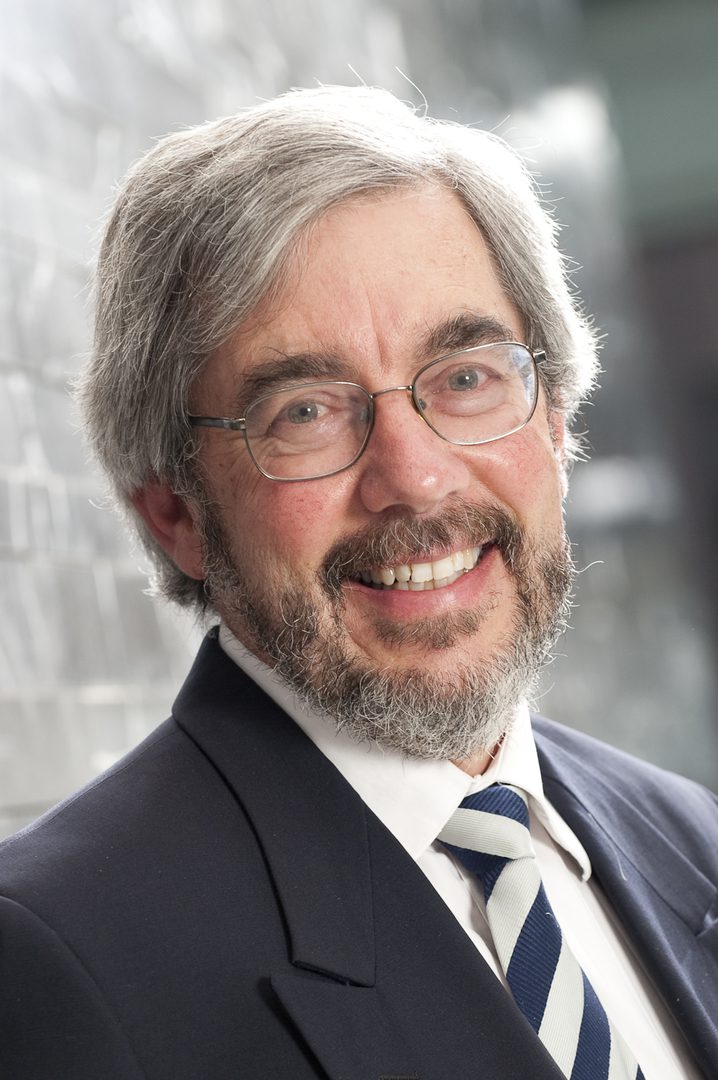 Dr David Knox
BA PhD FIAA
Senior Partner,
Mercer
David is a Senior Partner at Mercer and Senior Actuary for the Pacific region.  He is the National Leader for Research and Policy in Australia and the actuary to the Tasmanian and Western Australian public sector superannuation plans.
He was the industry expert of the three person team who conducted a review of Military Superannuation for the Australian Government and is the lead author of the Melbourne Mercer Global Pension Index.
Before joining Mercer, David was at PricewaterhouseCoopers and prior to that was the Foundation Professor of Actuarial Studies at The University of Melbourne. In his two decades in academia, he acted as a consultant to a range of financial organisations, in both the private and public sectors, specialising in the superannuation and retirement incomes area. He has spoken and written widely in this area and has served on many Government and industry committees.
David was an independent Board member of Australian Prudential Regulation Authority for five years and President of the Institute of Actuaries of Australia in 2000.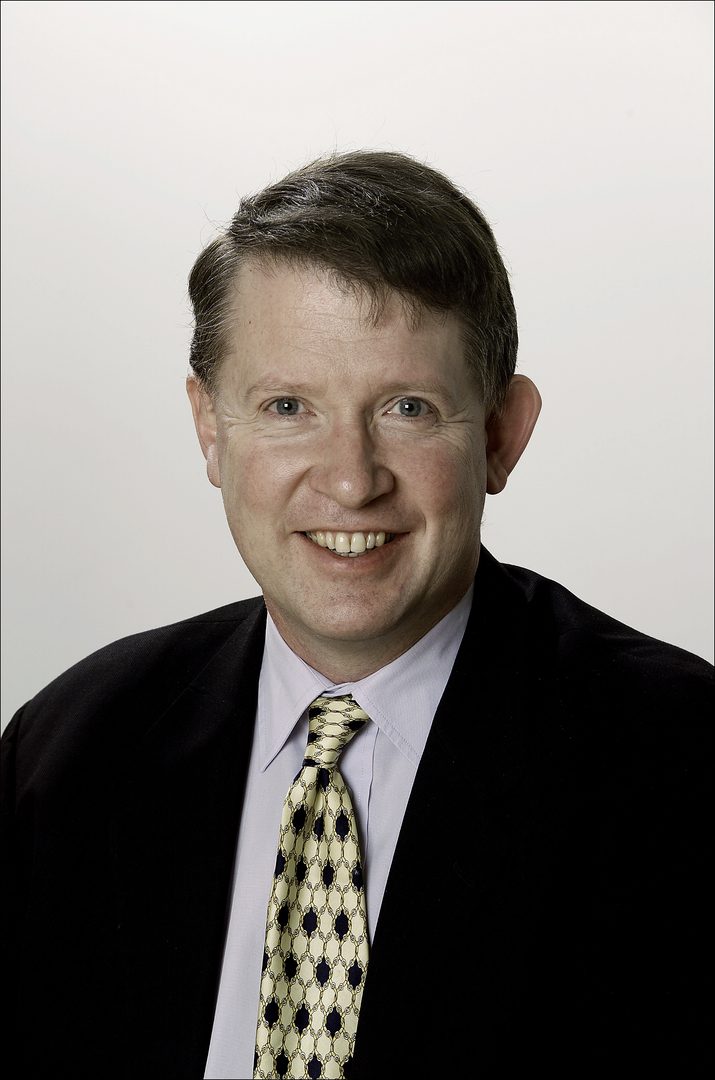 Dr. Nicholas Morris
Adjunct Professor,
University of New South Wales,
Sydney
Dr. Morris is an Adjunct Professor of the law faculties of UNSW, Sydney, and Latrobe, Melbourne; a visiting fellow at the Martin School, Oxford; and a guest professor at the China Executive Leadership Academy, Pudong, China.
He has been Deputy Director of the UK Institute for Fiscal Studies; Chief Executive and Chairman of various economic consultancies including London Economics; a visiting fellow at Balliol and St Anthony's Colleges in Oxford, and at Melbourne University; and has led numerous projects in developing countries.
Dr. Morris is the co-editor of 'Capital Failure: Rebuilding Trust in Financial Services', published by OUP in 2014, and author of 'Management and Regulation of Pension Schemes: Australia, A Cautionary Tale', published by Routledge in 2018.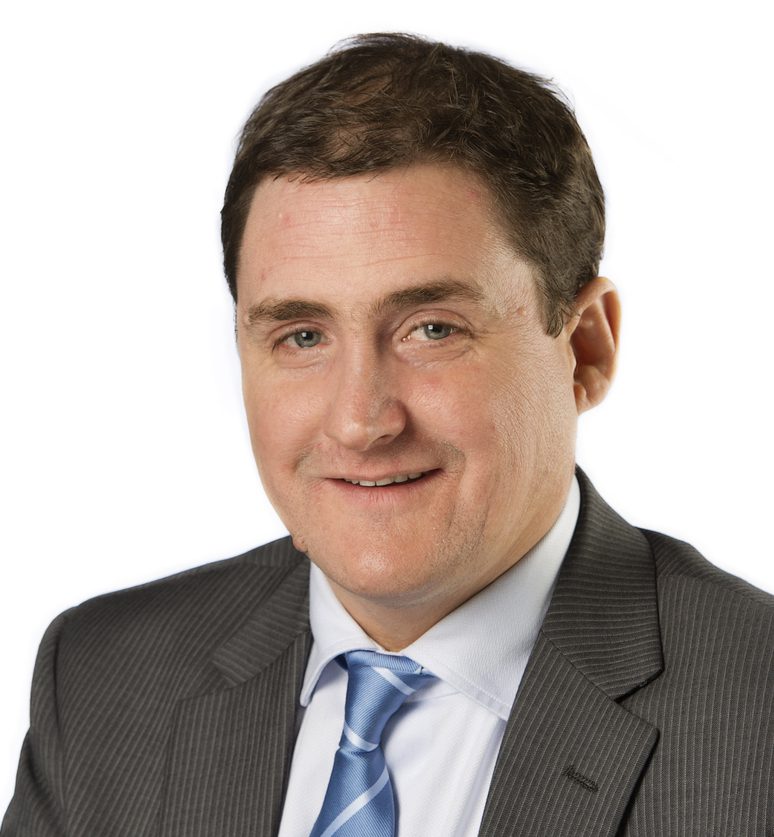 Gordon Noble
Head of Policy and Advocacy,
Australian Sustainable Finance Initiative
Gordon Noble is Head of Policy and Advocacy at the Australian Sustainable Finance Initiative and an Associate at The Blended Capital Group.
Gordon was one of the first employees of the United Nations backed Principles for Responsible Investment. Collaborating with a group of responsible investors Gordon was responsible for founding the Responsible Investment Academy, a global online training platform that educates investors on incorporating environmental, social and governance issues into investment processes which is now the PRI Academy.
He represented the superannuation industry on the ASX Corporate Governance Council and worked with the Australian Council of Superannuation Investors to develop a framework to benchmark the sustainability reporting of Australian listed companies. As director of government relations and strategy with the Association of Superannuation Funds of Australia he worked on a broad range of superannuation policy issues.
Over a 25 year career Gordon has worked in investment management, banking, industrial relations, and as a political adviser and trade union official.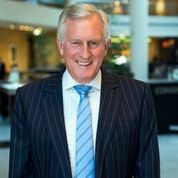 John Hewson
Professor,
Crawford School of Public Policy
CAREER HIGHLIGHTS
My career can be divided into five parts, sometimes overlapping
-economist and academic
-business
-politics
-charitable, not for profit and community activities
-media, as a columnist and commentator
ECONOMIST AND ACADEMIA
Research Assistant to Professor Carl Christ The Johns Hopkins University USA
Teaching Fellow at various universities in Canada and USA
Professor of Economics, University of New South Wales (appointed '76 -11 years) and Head, School of Economics (4 years)
Professor of Management and Dean, Macquarie Graduate School of Management (21/2 years, hired as a change agent to rank MGSM as No 1 in Australia, NZ and Asia)
Professorial Fellow, Crawford School, Australian National University (Current)
Professor and Chair, Tax and Transfer Policy Institute, Crawford School, ANU (Current)
Adjunct Professor UTS Business School (Current)
Adjunct BCEC Professorial Fellow Curtin University (Current)
Professorial Fellow, Thinker-in-Residence, and Member Advisory Board, Institute of Applied Ecology, University of Canberra (Current)
Adjunct Professor, Griffith University, Centre for Sustainable Enterprise (Current)
Advisor, UNSW Grand Challenge on Inequality (Current)
Member, External Advisory Committee, School of Business, WSU (Current)
Director, The Sir Roland Wilson Foundation, ANU (Current)
Visiting Professor, Keio University, Japan, and Institute of South East Asian Studies, Singapore (several occasions)
Director, Japanese Economic Management Studies Centre, UNSW
Research Associate and Member of the Management Committee, Centre for Applied Economic Research, UNSW
Member, Advisory Board, Industrial Relations Research Centre, UNSW
Member, Advisory Board, NSW Institute of Languages, UNSW
President, The Economic Society of Australia (NSW Branch)
Founder, Macquarie Economics, Macquarie Bank Limited
Economist, Australian Treasury (Bureau of Census and Statistics)
Consultant, then Economist, International Monetary Fund
Visiting Economist, Reserve Bank of Australia, subsequently Deputy Manager, Banking and Finance Department
Economist with UNESCAP, Bangkok; Monetary Authority of Singapore, Singapore; and Consultant, ADB, Manila.
Spoken and lectured widely at academic, economic and business conferences as an economist, worldwide over the last 40 years
BUSINESS
Before entering politics (approx 5 years)
Business Consultant and Strategist with major clients Hill Samuel Australia, Australian Bank, Sumitomo Bank (Australian Advisor, 2 years), OCBC Singapore, Midland Bank, Bank of America, Baring Securities Australia, F.W.Holst, Australian Merchant Bankers Association
Founder and Founding Executive Director/Member of the Executive Committee, Macquarie Bank Limited
Trustee, IBM Superannuation Fund
Owner Simpsons, one of Sydney's leading restaurants
Post politics (since 1995)- only major appointments
Chairman, ABN AMRO Australia, and Member Advisory Board (11 years)
Director, Moran Healthcare Group, Chairman, Pulse Health, Chairman, People First Retirement Living
Director, GRD and Minproc Engineers
Chairman, Belle Property
Deputy Chairman, The Television Shopping Network
Director, IT&T Services
Chairman, Strategic Capital Management
Chairman, Australian Bus Manufacturing Company, and Deputy Chairman, The Qingdao Pacific Coach Company
Director, E.G.Funds Management- current
Chairman, Global Renewables Limited
Chairman, EnergyMad
Chairman, Natural Fuels Limited
Chairman, GlobalDC Limited
Chairman, Elderslie Finance Limited
Chairman, Touring Car Entrants Group of Australia, and Director, V8 Supercars Australia
Chairman, GSA (General Security Australia)- (Current)
Chairman, Signature Gold Limited- (Current)
Chairman, Equiti Capital Limited
Chairman, Shartru Capital Limited
Chairman, Shartru Wealth Management
Chairman, RESI Financial Services, a JV between Shartru Wealth and RESI Home Loans
Chairman, Larus Energy, Australia and PNG
Director, North Queensland Bio-Energy Corporation (Current)
Executive Director, Core Fuel Limited
Executive Director, Core Graphite Limited
Chairman, Momentum Wealth Limited
Chairman, Momentum Developments Limited
Chairman, Momentum Energy and Resources Limited
Advisor, Tsing Agri-Tech Fund
Chairman, Northern Metropolitan Cemeteries Trust for NSW Government (Current)
Chairman, The John Hewson Group- investment banking, start-ups, turnarounds, property- (Current)
Australian Advisor, Infosys Limited
Advisor, WSN Environmental Solutions
Chairman. Port Augusta Graphite Energy P/L (Current)
Director, Solastor P/L (Current)
Director, CDPWaste2Energy P/L
Director, Crescent Wealth and Crescent Super
POLITICAL CAREER (2 stages, 1976-1983 as a staffer, and1987-Member of Parliament)
Chief of Staff/Senior Advisor to two Federal Treasurers, Sir Philip Lynch and John Howard, and to the Prime Minister, Malcolm Fraser- 7+ years
Member for Wentworth in the Federal Parliament-8 years
Shadow Minister for Finance
Shadow Treasurer
Leader of the Liberal Party, Leader of the Federal Coalition, and Leader of the Opposition- 4 years
Shadow Minister for the Arts
Shadow Minister for Industry, Commerce, Infrastructure and Customs
Official Guest, British Government
Led many delegations internationally, meeting many of the world's leaders, most notably, I was one of first western leaders to visit Beijing, post Tiananmen Square, meeting with Jiang Zemin and Li Peng, and other senior ministers; met meet with two US Presidents; and led the first Trade Mission of business and political leaders from Australia to Taiwan.
CHARITABLE, NOT-FOR-PROFIT and COMMUNITY ACTIVITIES
Major charities
Launched and Led, The National Breast Cancer Campaign
President, Arthritis Australia, leading it to become A National Health Priority
Chairman, and Founder, Osteoporosis Australia since 2000
Chairman, KidsXpress since 2005
Chairman, Advisory Board, Cambodian Children's Fund
Patron of a host of other charities etc
Other major activities, in no particular order
Government- Consultant, Australian Financial System Inquiry (Campbell Committee)
-Member, Fraser Government Task Force on Final Report of The Australian Financial System Inquiry, to assess and advise on the implementation of the Report
-Member and Consultant, NSW Government's Whitlam Committee on Offshore Banking
-Adviser to Tasmanian Government on banking, finance and related matters
-Tasmanian Representative on Treasurer Keating's Officials Committee on Offshore Banking
-Member, Kyoto Protocol Ratification Advisory Group (formed by NSW, Victorian and South Australian Governments, 02/03)
Sporting -Member, Bid Team for Melbourne and Sydney Olympic bids
-Olympic Attache- Netherlands Olympic Team Sydney 2000 Games
– Chairman, Sydney United Soccer Club
-Chairman, Investment Advisory Committee, Australian Olympic Foundation (current)
-Patron, Australian Corporate Games
Other- Chairman, National Business Leaders' Forum on Sustainable Development (6 years)-currently on Steering Committee
-Director, The Asia-Australia Institute, UNSW
-Member, Australian Davos Connection Foundation Council
-Member, National Advisory Board of Association Internationale des Etudiants en Sciences Economiques et Commerciales (AIESEC)
-Member, External Advisory Group, Group Training Australia (current)
-Hon. Trustee, Committee of Economic Development of Australia (CEDA)(current)
-Member, Advisory Group, Australia Worldwide, Solutions for a Sustainable Future (current)
-Member and Signatory, The Australian Multicultural Foundation (current)
-Chairman, Positive Ageing Foundation
-Chairman, The Leadership Foundation
-Chairman, Foundation for the New England Regional Art Museum
-Chairman, RepuTex Advisory Committee
-Chairman, Carbon Economy Task Force 2009
-Patron, Australians For Just Refugee Programs (Current)
-Director, The Southern Highlands Foundation
-Director, Australian Indigenous Chamber of Commerce
International- Member, Asia-Pacific Business Forum
-Member, Eminent Persons Group on Current and Prospective Economic and Social Performance in the UNESCAP Region
-Member, UNESCAP Expert Group on Development Issues and Policies: Infrastructure Development
-The Special Advisor to the Under Secretary of the United Nations and the Executive Secretary on Infrastructure Financing, UNESCAP
-Member, The Trilateral Commission (current)
WWF Earth Hour Ambassador 2013
Chairman, Asset Owners Disclosure Project
Member, Experts Panel Low Carbon Economy, prepared for Weatherill Government, South Australia
Chairman, Northern Metropolitan Cemeteries Trust Board for NSW Government (Current)
Member, National Standing Committee on Energy and the Environment (Current)
Patron, Australian Solar Council (Current)
Chair, Business Council for Sustainable Development Australia (Current)
Chair, BioEnergy Australia (Current)
Member, SteerCo, Australian Sustainable Finance Roadmap
MEDIA
I have written columns, given hundreds of speeches/lectures at conferences around the world, and appeared regularly as a radio and television commentator for nearly 35years.
Major media activities:
Economics Consultant and Author, The Economist Column, Business Review Weekly, 1983-87
Editorial Advisor, Member Advisory Board and Columnist Triple A magazine
Australian Correspondent for International Reports (a Financial Times subsidiary based in New York)
Regular Columnist Australian Financial Review (more than 15 years)
Weekly Columnist Southern Highlands News (Current)
Columnist Fairfax Media – SMH, Age, Canberra Times, and on line (Current)
Weekly Columnist Fairfax Regional Media (Syndicated) (Current)
Weekly Commentator and Contributor Sky News including Switzer (Current)
Regular commentator widely, radio/ TV/ newspapers
A host of invited columns in Australian and overseas publications
Member Gruen Nation ABC program 2010 Federal Election- the highest rating ABC program of the year, and again in 2013
PROFESSIONAL  STANDING
By invitation or award
– Fellow, Academy of the Social Sciences of Australia (FASSA)
– Fellow, Australian Institute of Company Directors (FAICD)
– Fellow, Finance and Treasury Association (FFTP(Hon))
– Affiliate, The Securities Institute of Australia (ASIA)
– Fellow, The Hong Kong Management Association
– Member in the Order of Australia- For service to business and economics, to the Australian Parliament and politics, and to the community.
– Centenary Medal7
– Woodrow Wilson Fellow
– Lifetime Achievement Award University of Regina, November 2009
– Order of Merit, Australian Olympic Committee May 2010
PROFESSIONAL PUBLICATIONS AND BOOKS
Numerous publications in refereed journals, book chapters, etc.
Liquidity Creation and Distribution in the Eurocurrency Markets D. C Heath Lexington Books, 1975
The Eurocurrency Markets and Their Implications- A New View of International Financial Markets and their Implications for Monetary Reform (with Sakakibara) D.C.  Heath Lexington Books, 1975
Offshore Banking in Australia (Campbell Committee) 1981
Australians Speak 1991
Fightback 1992
Presently finishing two books – ' Public Policy Book' and another as a Collection of major public policy columns and speeches etc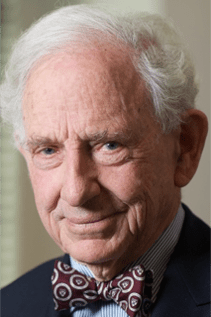 Dr Shann Turnbull
Principal,
International Institute of Self-governance
Dr Shann Turnbull is the Principal of the International Institute of Self-governance based in Sydney, Australia. His bibliography is posted https://independent.academia.edu/ShannTurnbull/CurriculumVitae
Shann Turnbull obtained an MBA from Harvard in 1963 and published The Management of Capital in 1965 to promote modern financial analysis in Australia. He became a part time teacher at Australia's first business schools while being a serial entrepreneur founding many enterprises with three becoming traded on the Australian stock exchange. From 1967 to 1974 he was in charge of research for a private equity group that acquired and re-organized a eight publicly traded companies. In this role and as a company promoter he gained experience as a controlling shareholder, company director, chairman and/or CEO of public companies. In 1970 he also became a founding joint CEO/owner of a public mutual fund management company.
In 1971 he advocated education for company directors and in1973 his first academic paper "Time Limited Corporations" was published in ABACUS: A journal of accounting, finance and business studies.
Shann pioneered research and teaching of corporate governance before this term came into vogue as a co-author in 1975 of the first course in the world to provide an educational qualification for company directors. In 1975 he also published his first book on Democratising the Wealth of Nations. The novel ideas in his book led to consulting assignments for multi-national corporations, United Nations, World Bank, and governments, including in 1991 the Peoples Republic of China and Czechoslovakia. Shann has been a prolific writer on reforming the theories and practices of capitalism based on biomimicry.
In 2001 he obtained a PhD from Macquarie University with a thesis that showed how the science of control and communication in the animal and the machine described as cybernetics could be extended to organizations to create a science of governance using bytes as the unit of analysis. His thesis built upon his education as an electrical engineer in Tasmania in 1957 and a BSc from the University of Melbourne in 1960. His PhD thesis, many journal articles, book chapters and books are posted at http://ssrn.com/author=26239. Two articles were selected for re-publishing in 2000 with the seminal contributions of 24 leading scholars in the Corporate Governance volume of The History of Management Thought.
Shann applied the methodology developed in his dissertation to evaluate and rate the governance integrity of the largest 100 organizations in Australia by turnover for three years from 2001. From 2001 to 2006 he was the Australian Advisor to the London based Hermes Focus Asset Management. In 2002 he was commissioned by the London based New Economics Foundation to write a public policy booklet on A New Way to Govern: Organizations and society after Enron. Based on his PhD research he designed a MBA course that he taught during 2003/4 at Macquarie University on evaluating and designing the governance architecture of organizations in the government, non-profit and private sectors. He taught risk analysis to graduate students at the University of NSW in 2007 and at Sydney University in 2008. In 2011 Shann founded the Green Money Working Group in the UK to provide liquidity for Small and Medium sized enterprises in the event of another financial crisis. Group members represent 25% of the UK population as described at www.gmwg.org.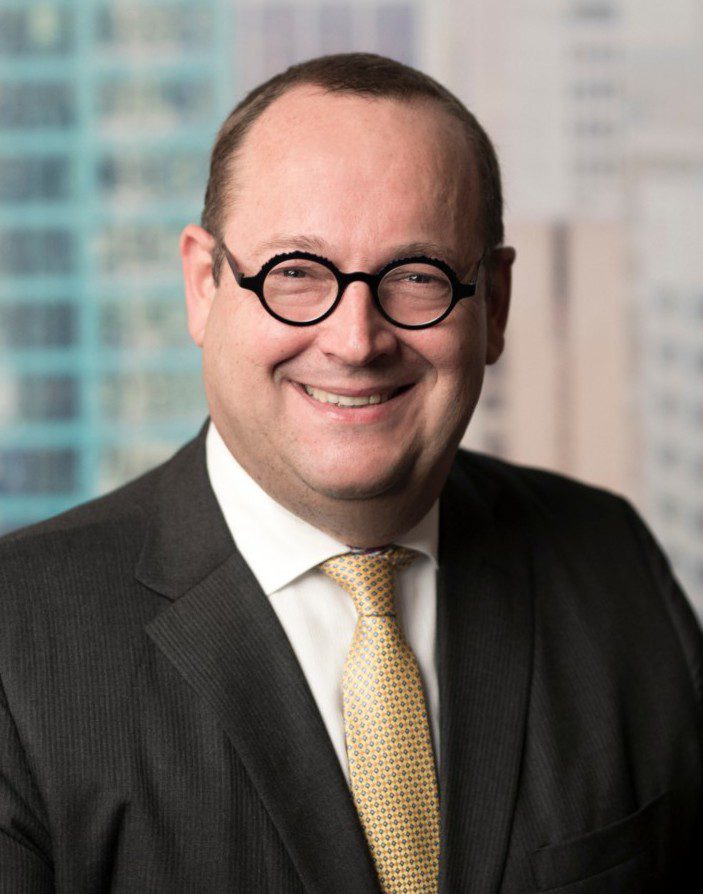 Josef Pilger
Global Pension and Retirement Leader,
Ernst & Young
Josef leads EYs Global Pension and Retirement business working across EY's Financial Services and Government and Public Sector
practice.
He has an accomplished record of designing and delivering exceptional stakeholder and commercial outcomes in complex, political and uncertain environments. Josef is skilled in engaging, connecting and galvanizing diverse stakeholders on board, senior executive andoperational levels behind evolutionary or transformational strategies and initiatives. His has an adaptive leadership style working across 30 countries with leading private and public sector clients as well as governments and regulators.
Josef brings 25+ years of expertise and insights across wealth and asset management, retirement, life insurance and retail banking across 4 continents in industry and advisory roles. He is skilled in board, strategy, risk and governance, distribution, investments, administration and digital from working with leading financial services organisations locally and globally. As a leader he enjoys seeing colleagues grow and evolve personally
and professionally.
As previous COO Retirement of a pension fund master trust, pension trustee director and working with boards in several countries Josef learned the importance of purpose, good governance, a members' best interest culture as well as rigorous risk and conflict management and fit for purpose oversight to deliver predictable outcomes. Trust and confidence are key. And conflicts of interest are omnipresent. He thrives navigating transformational change from running a business strategy consultancy and leading market entry, growth and
complex implementation programs for many leading pension, retirement and social security organisations, life insurers, asset managers and wealth management businesses globally. But, his industry and advisory roles taught him that only successful implementation makes a successful strategy. And, behavioural change is tough.
Josef was involved in supporting informed decisions and policy reform in many countries working with political, policy, regulatory and industry leaders. It taught him two key lessons: pension, retirement and financial well-being policy reforms require tough decisions and behavioural change, and they require translating between different stakeholders to convert industry jargon into stakeholder understanding and empathy. Successfully building, evolving and governing growing direct investment portfolios across different regions, countries, asset categories and themes became his passion again as it maximises retirement assets as ultimate member outcome. Josef is a frequent speaker and author on pension, retirement, governance and risk management issues on many global and local forums to help build a better retirement world for all stakeholders.