Tamar Joulia-Paris
Director,
TJ Capital
Tamar Joulia-Paris holds various engineering & business management degrees from universities in Europe. 
After 10 years in the construction & manufacturing sectors, she joined banking to develop a modern risk management framework for the bank's global lending, investment & trading books. This gradually included governance, risk appetite, risk and performance analytics, stress testing, credit trading, as well as capital & liquidity management solutions for retail, mortgages and corporate portfolios.
Tamar also served on EBA' Consultative Panel in 2010, and as Board Member at the International Association of Credit Portfolio Managers (IACPM) from 2006 to 2011. She left banking mid-2011 to focus on her academic pursuits in enterprise risk and in credit portfolio management, as well as on senior risk advisory work to bank, insurance, asset management and fintech companies. She recently took an independent Board Member position at the Board of Directors of a bank in orderly resolution.
Tamar has authored many articles, and is a regular speaker at conferences in the US and Europe.
Josina Kamerling
Head of Regulatory Outreach, EMEA
CFA Institute
Josina Kamerling is Head of Regulatory Outreach for the Europe, Middle East, and Africa (EMEA) region for CFA Institute, and is based in the Brussels office. She is responsible for supporting CFA Institute policy development in the region, advancing the impact of advocacy efforts, and promoting capital market integrity and investor protection.
Josina participates in working groups at policy level, is a speaker at high level conferences on topics of Fair and Efficient markets, Investor Protection and Ethics.
She sits on the board of Observatoire de la Finance and is co-president of the Global Ethics prize for young people in finance: The Ethics in Finance prize.
Previously, Josina was a specialist adviser on financial services in the European Parliament for six years, and a Senior Banker as Head of Sales of various sales teams in financial markets both retail, institutional, central banks and corporates and as a global banker for large energy multinationals for 15 years in various EU countries.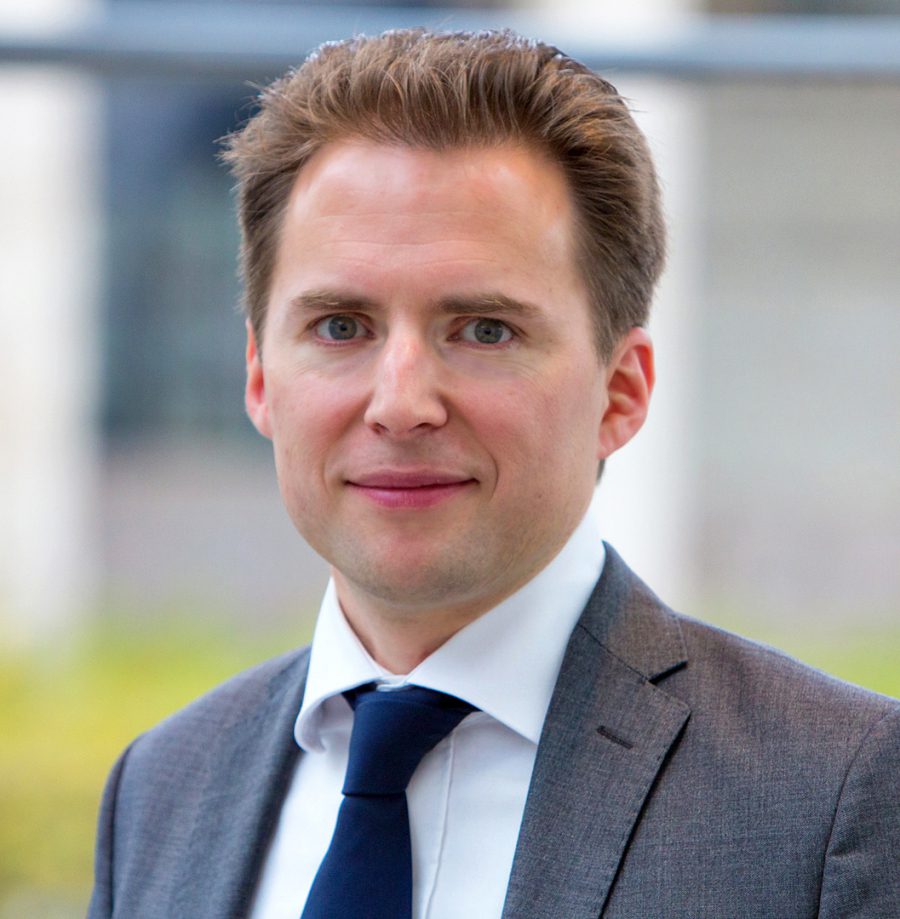 Benoît Lallemand
Secretary General,
Finance Watch
Benoît is the Secretary General of Finance Watch, the NGO dedicated to making finance serve society.
He was one of the association's first hires in 2011 as a senior policy analyst (in charge of MiFID 2). He was also a senior advisor to Better Markets on EU affairs and head of strategic development and operations.
Benoît initiated the Citizens' Dashboard of Finance and the Change Finance coalition, platforms allowing a broad range of stakeholders, including pioneers in sustainable businesses and financial services, academics and civil society organizations to engage on a global campaign to change finance.
Before joining Finance Watch, Benoît spent more than ten years in the financial sector – more specifically in clearing and settlement (market infrastructure). He was initially a team leader before holding senior positions in asset-servicing departments, focusing on fixed income and structured products primary markets and regulatory reporting. He was then in charge of several business steering committees and strategic projects. Benoît also has roots in the NGO world as a co-founder of ATTAC-Bruxelles.