When
Thursday, May 11th from 6pm-7:30pm BST
Format
There'll be a "fireside" style chat with the author plus ample scope for discussion and debate.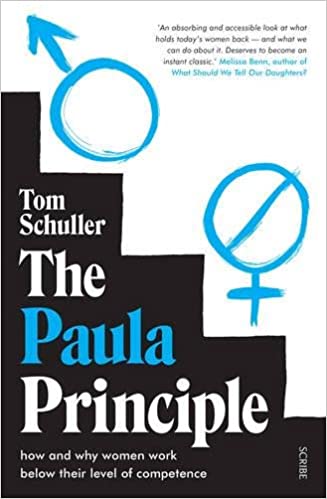 An expert on innovation and work argues that many highly capable women are not being recognised, and that this harms businesses, societies, and individuals alike.
Whereas The Peter Principle, a four-million–copy bestseller from the 1960s, argued that most (male) workers will inevitably be promoted to one level beyond their competence, Tom Schuller shows how women today face the opposite scenario: their skills are being wasted as they work below their competence levels.
Schuller blends interviews and case studies with examples drawn from literature and popular culture to examine how attitudes have changed, from the advent of higher education for women in the 19th century to female dominance at all academic levels today. He also reveals how this has translated ― or failed to translate ― into the lived experiences and careers of professional women, whether they are nursery workers, council employees, journalists, or oil company executives.
Engrossing and full of everyday insights into how gender impacts on working life, The Paula Principle is a well-reasoned analysis of the obstacles that many women face, and a call for us to challenge them on a personal, organisational, and societal level.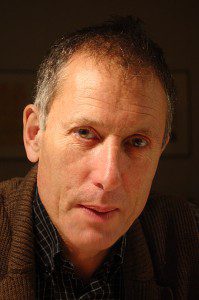 Tom Schuller
From 2003-2008 Tom was Head of the Centre for Educational Research and Innovation (CERI) at OECD, the Paris-based international think tank, with responsibility for CERI's projects relating to some 30 countries. Before that, Dean of the Faculty of Continuing Education and Professor of Lifelong Learning at Birkbeck, University of London; and co-director of the Research Centre on the Wider Benefits of Learning. He's currently a Visiting Professor at Birkbeck (London) and the Institute of Education.
He takes pride and pleasure in chairing the Governing Board of the Working Men's College in London, Europe's oldest adult education institute.
Tom is a graduate of the Universities of Oxford and London, and has a Dr Phil from the University of Bremen. There are some 15 books out there on a range of topics, from social capital to industrial democracy. He occasionally plays the clarinet; gigging for the South London Jazz Orchestra is a new pleasure in life – and a learning challenge. 
Quote: "I've written The Paula Principle: how and why women work below their level of competence… Why? Happenstance really: I knew that girls and women do better than boys and men educationally. I then discovered that women go on adding to their competences more than men do, taking part more in adult education generally but also in training at work. I have two daughters, who have done well, and certainly better than most of their male contemporaries. But will they (meaning women generally, as well as my daughters) see this greater competence reflected in their careers?"